/css/webkit-ext.css?v=2014.7.0.822.0"/>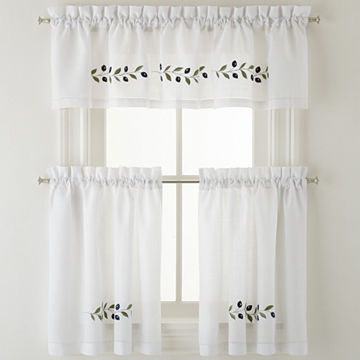 CLOSEOUT! Olive Branch Rod-Pocket Kitchen Curtains
A perfect way to frame your window while still enjoying natural light, these Olive Branch window tiers add softness and a bit of color.
easy-to-hang rod-pocket styling
1" bottom hem; ½" side hem
Tiers are sold in pairs; stated measurement is combined width of both tiers. Valance sold separately. 1½" rod pocket. Polyester. Washable. Imported.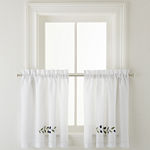 CLOSEOUT! Olive Branch Rod-Pocket Window Tiers
$50 original $14.99 clearance 70% off $14.99 $14.99
Sale prices are subject to change. Store prices may vary.