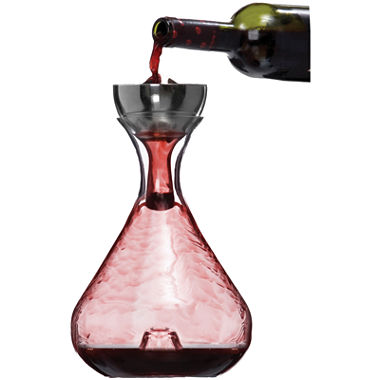 Metrokane® Rabbit™ Decanter Aeration System
web ID: 6832307
Wine lovers rejoice, this beautiful hand blown crystal decanter has a built-in aeration system that enhances the wine's aroma and flavor in seconds.
innovative system breaks red wine down into tiny droplets that spray down the side of the decanter, picking up oxygen that enhances aroma and flavor
crystal glass wine spray funnel
super fine sediment screen filters out sediment as fine as a millimeter
Glass. Hand wash. Imported.