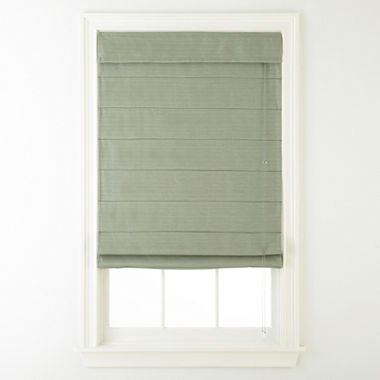 JCPenney Home™ Custom Quinn Roman Shade
What color is the lining/outside of the shade?
The liner is white.
Date published: 2017-08-09
I have a metal door with a window. Can I use the roman shades on this window?
I would like to use this roman shade on this window . I want the privacy at night
Personally I would buy a magnetic curtain rod and use a curtain. If you chose to use these shades you will have to drill holes in your door.
Date published: 2016-02-23
Sunlight
How much sunlight comes through these shades? I want privacy. Thank you.
This product light blockage is about 84%. It'sprobably not privacy but just room darkening.       
Date published: 2017-08-09