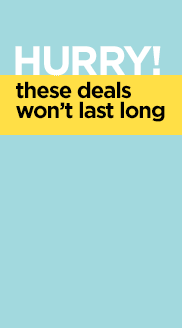 Buy more and save more
with code Saving6
Shop JCPenney's 2019 Labor Day Sale
There's almost nothing better than enjoying a nice and relaxing Labor Day off, except taking advantage of our exciting Labor Day sales and deals for 2019! Check out all sorts of amazing values and discounts across a wide selection of different merchandise, including apparel, furniture, shoes, home décor and so much more!
The Best Labor Day Sale for 2019
It's the perfect time to refresh the entire family's wardrobe. Pick up all the trendiest kid's clothing that will definitely have them eager to show off their cool new clothes. Stock up on dresses for women as well as all the cutest tops and tees to complement your outfits. And don't forget the shoes! Explore comfy flats, strappy heels, bold pumps and so much more!
Make Labor Day 2019 even more memorable by shopping our excellent home store Discounted furniture is the perfect solution for livening up the living room, or adding extra ambience and flavor to any room in the house. Outfit the kitchen with handy small kitchen appliances, and never miss out on a beautiful day by decking out the patio with our useful outdoor patio furniture. Whether you're looking for a refresh, upgrade or an overhaul, we've got just what you're looking for here at our Labor Day 2019 sale.
Shop Labor Day Furniture Sale >>>>