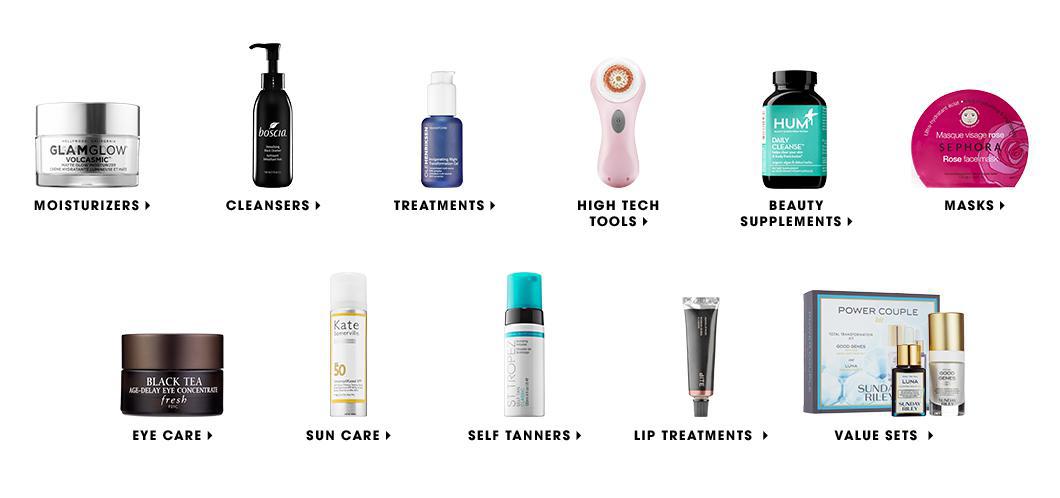 Buy Sephora Skin Care Products Only at JCPenney
Shopping for skincare products at Sephora is always a blast! Indulge in some self-care with the best skincare products only at JCPenney. Sephora's instant moisturizer works wonders for those who have less time on their hands or go for Sephora water gel hydrating. We have all the must-have skincare products. Those who are focused on taking care of their skin, rack on products including nourishing, sleeping masks, potent serums, and luxurious moisturizers.
Get a Glowing Face
Moisturizing your face every day is the most important task in your routine beauty ritual. You could also go for facial oil as a moisturizer. The Sephora collection has moisturizers made from natural ingredients such as coconut and fruit extracts like pineapple and pomegranate to replenish lost nutrients. For those who have extremely dry skin, can go for face masks to replenish moisture and fluid and correct the imbalance. The products featured in Sephora are diverse and offer variations for different needs and skin types. They can also combat signs of aging and increase skin smoothing. Shop now and save more with JCPenney.