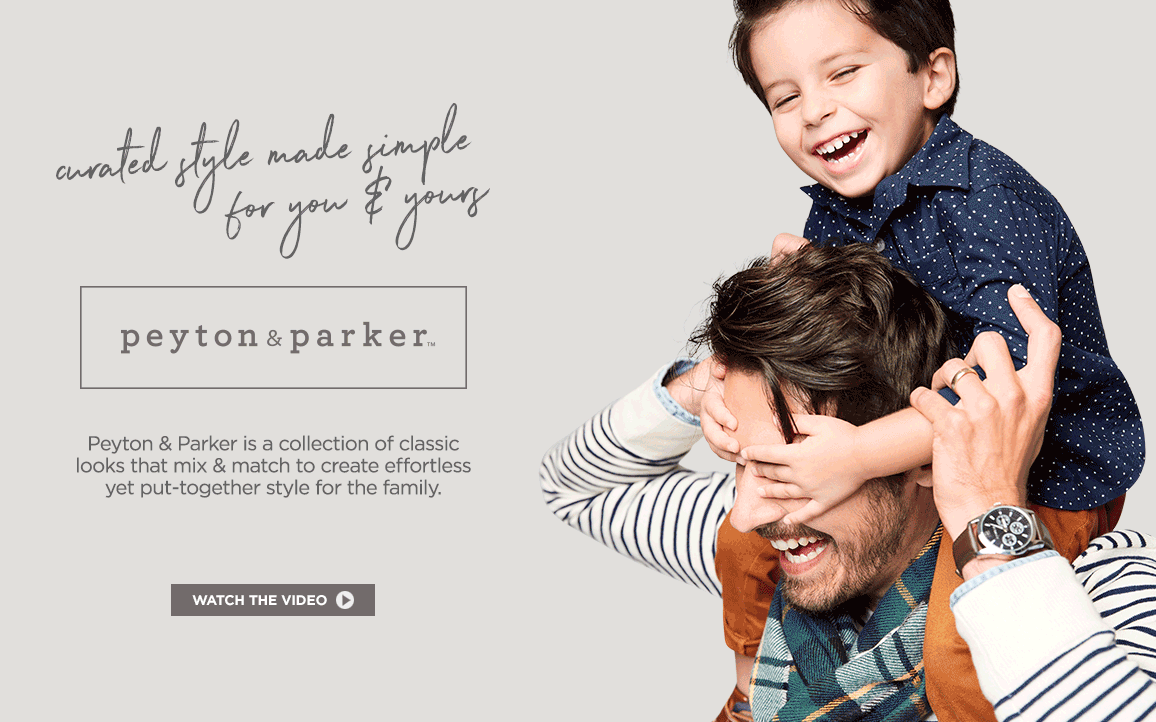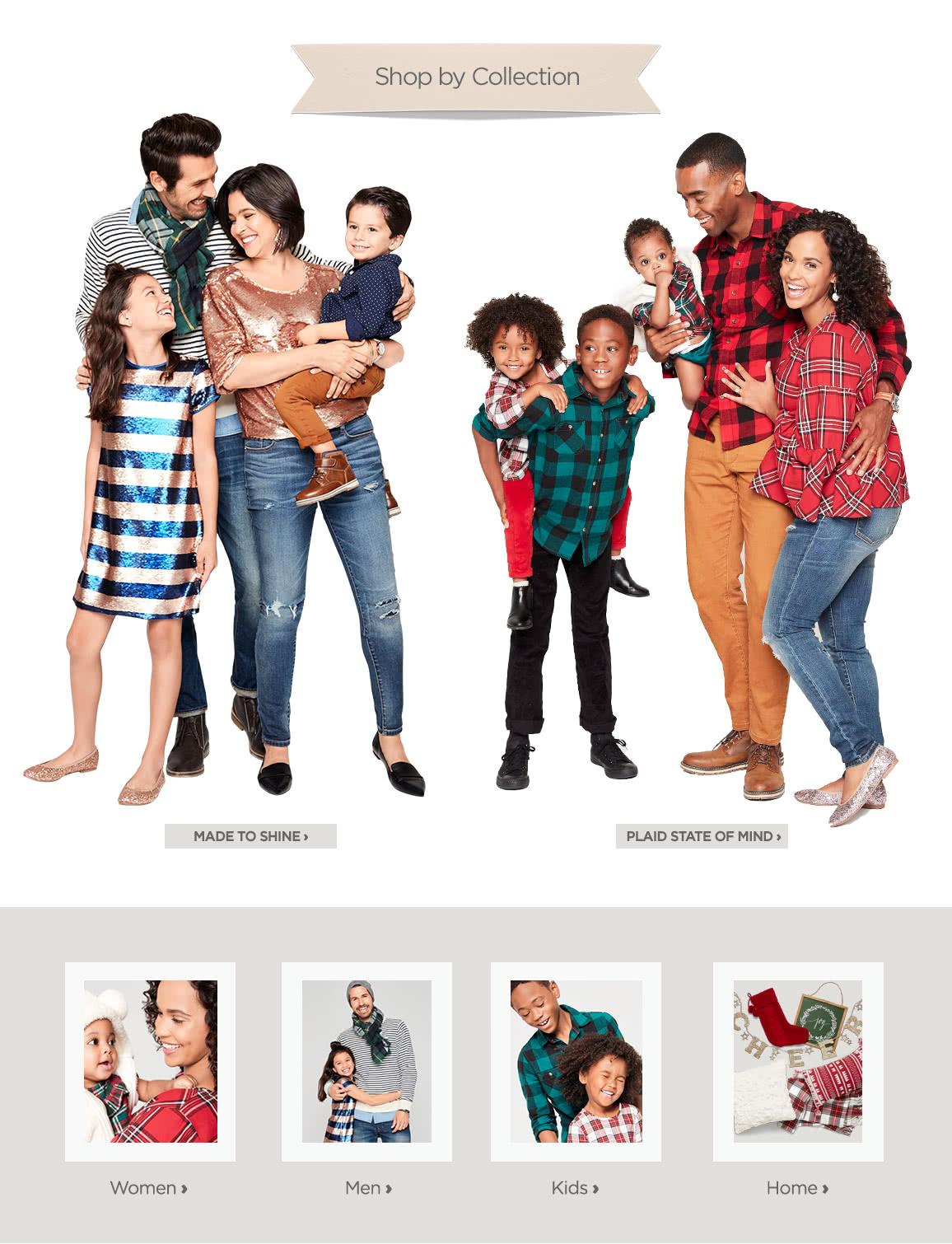 Discover Curated Styles from Peyton & Parker Only at JCPenney
Peyton & Parker is all about family, putting them first in your life, and enjoying them to the fullest. Moments with the people you love matter more than anything, so Peyton & Parker's collection offers a range of items to celebrate everything about family. Mix and match pieces from our collection to create the look you want.
Family Fashion
When designing apparel for you and those you love, from the smallest of family members to the more seasoned folks, Peyton & Parker takes classic looks and updates them with current styling as well as seasonal sparkle. Peyton & Parker makes it easy to celebrate the family, with plenty of fun design elements for her, him, the kids, and the home.
Enjoy some sparkle and glitter this holiday season. Your holiday family photos will shine with shimmery dresses for girls and women of all ages. Delight your little girl in a glitter crown headband, add a hint of sheen in the weave of his sweater, and offer an extra bit of glow with a sequin top for Mom. We provide a complete collection of family attire and accessories, including pants, shirts, and sweaters for him as well as bottoms, tops, and dresses for her. It all comes together in the curated collection from Peyton & Parker, available online and in select JCPenney stores.
Fun and Fashionable Accessories
Peyton & Parker knows the details can make all the difference. You'll discover some great mix-and-match accessories that help pull your whole look together. We offer shoes, fashion scarves, wraps, socks, hosiery, hair goods, and even Mommy & Me sunglasses – all designed to enhance your look with an extra dose of style and up-to-date fashion.
Fashion for the Home
Peyton & Parker knows that home is where the heart is, so our collection brings a little magic to the place where you come together with the people you love. Do you love to decorate for the holidays? Peyton & Parker makes it easy to add a dash of plaid or a touch of sparkle for that festive look that makes the whole family smile. Take a look at our selection of mugs, plates, pillows, throws, candles, diffusers, and more – all decorative items that have been designed and crafted to elevate the look and atmosphere of your home to a whole new level.
The curated collection of home decor from Peyton & Parker takes the guesswork out of decorating your home with accents that include bright pops of color, simple stripes, plenty of plaid, and a touch of shine. The home collection is an extension of family styling that enhances classic lines with just the right amount of embellishment to make your house a place you look forward to coming home to at the end of each day.
Complete Curated Styling
JCPenney knows that families are busy, but they also need a place to relax, unwind, and enjoy each other. Peyton & Parker offers the most complete yet simple way to update your personal style while enjoying life to the fullest. Look and feel your best for family photos, during holiday festivities, or while lounging around the house. Mad about plaid? Enjoy the sparkle and shine of glitter? We've got you covered with curated family and home styling that simplifies your life with a complete collection that brings everyone and everything together in the most delightful way. We're here for you just in time for the holiday season.