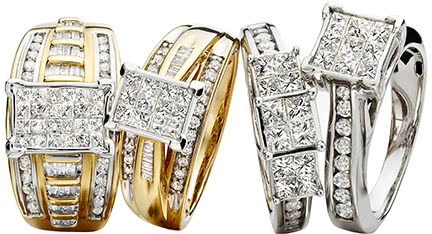 Jewelry Care Plan
Hold on to the sparkle with the JCPenney Jewelry Care Plan.
SHOP NOW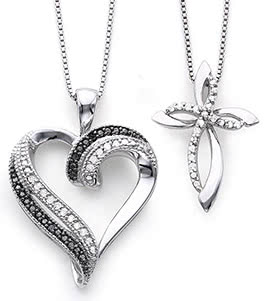 Extra Assurance—the JCPenney Jewelry Care Plan
The JCPenney Jewelry Care Plan offers comprehensive protection from normal wear and tear on your jewelry item from the date of purchase. The plan covers all parts and labor charges with no co-pays or deductibles required to receive service on your item.
After you purchase a Jewelry Care Plan, you will receive a care plan contract.
•

 During the period of coverage, any time your item is in need of repair, you can take it to any JCPenney store with a jewelry department and a jewelry team member will send the item away for repair. If preferred, you can call 1-866-212-1971 and a customer-care representative will send you a prepaid mailing label and explain how to send the item in for repair.

•

 After you send in your item, the JCPenney Service Depot will determine whether or not your item can be repaired.

•

 If found non-repairable, you will be reimbursed the purchase price of the item plus tax.

•

 If repairable, your item will be fixed and sent back to you.
Note: to purchase a JCPenney Jewelry Care Plan, be sure to select the "lifetime jewelry care plan" box prior to clicking the "add to bag" button. Jewelry Care Plan prices are posted on each item.
Lifetime Jewelry Care Plan
Valuable protection includes:
Normal wear & tear damage:
•

 Re-rhodium, clean and polish

•

 Broken, worn or bent prongs

•

 Stretched or broken pearl strands

•

 Cracked or thinning ring bands

•

 Knotted chains and broken clasps

•

 Broken earring posts or backs
Gemstones and diamonds:
•

 Cracks, chips or scratches

•

 Loss of gemstones due to defects in settings
Added benefits:
•

 If your jewelry is beyond repair, we will reimburse you with a JCPenney gift card

•

 Two ring sizings

•

 Quality repairs and professional cleanings available at all JCPenney stores with jewelry departments
The care plan does not cover:
•

 Lost or stolen items

•

 Customer abuse

•

 Watches (see Watch Care Plan)
| Jewelry Price | Care Plan Price |
| --- | --- |
| Up to $1-$100 | $25 |
| $100.01 to $150 | $40 |
| $150.01 to $200 | $50 |
| $200.01 to $250 | $60 |
| $250.01 to $300 | $70 |
| $300.01 to $400 | $80 |
| $400.01 to $500 | $90 |
| $500.01 to $750 | $95 |
| $750.01 to $1,000 | $125 |
| $1,000.01 to $2,000 | $190 |
| $2,000.01 to $5,000 | $325 |
| $5,000.01 to $10,000 | $375 |
| $10,000.01 to $15,000 | $500 |