Summer is here, and it's time to reevaluate your wardrobe style. Beat the heat and avoid sweat stains by picking pieces made from breathable fabrics, like cotton. JCPenney brings you a wide range of summer fabric garments to help you chill out this season. These special materials are designed to keep you cool even when temperatures rise while still helping you look stylish and fashionable. The following tips will help you determine which fabrics are the best fit for warm weather and how you can use them to enhance your style this summer.
Choose Natural Fabrics
In general, natural fabrics tend to be more breathable than their synthetic counterparts. They'll allow air to get to your skin and release perspiration quickly, so natural fabrics are the clear choice when you want dry, lightweight outfits for the Summer. Here are some of the best breathable, natural fabrics to look for when you're out shopping for Summer clothes.
Cotton: This fabric is the top choice for Summer. It's soft, comfortable, and cozy, yet it still feels cool even when it's hot and humid outside. Cotton is also durable, machine washable, and comes in a variety of fabrics depending on how it's been woven. Though some varieties of cotton include denim, flannel, corduroy, and velvet, these are thicker weaves that you may want to avoid.
Linen: Linen is made from vegetable fibers, delivering twice the strength of cotton. Though it wrinkles easily and doesn't have much stretch, linen is one of the most breathable fabrics you can get. It's especially cool and comfortable in the heat, and the lightweight, absorbent material breathes well even in humid climates.
Bamboo: Another lesser-known fabric that breathes well is bamboo. This material is made from bamboo fibers and is exceptional for helping moisture to evaporate quickly so sweat won't stick around long. Additionally, bamboo is naturally anti-bacterial, hypoallergenic, static-free, wrinkle-free, and durable.
Which Synthetic Fiber to Choose
Rayon: For warm weather, the synthetic fabric which may help keep you cool is rayon. This is an extremely absorbent material that is soft and comfortable. Many people find it flattering since it doesn't attract static and drapes nicely. More importantly, however, it's also very breathable and can feel light and airy on the warmest summer days.
Performance Fabric: Though most are polyester-based, they have moisture-wicking properties that make them more permeable so that sweat can evaporate more quickly. These materials are usually used to create athletic gear but there are also some casual clothing items made with them. These are especially helpful for summer ensembles since they wick sweat away from the body to keep you cool and comfortable.
Shopping Tips
Choose Looser Fit: Not all clothes made with breathable summer fabrics are ideal for beating the heat. If you want to stay comfortable when the temperature climbs, choose clothing with a looser fit. Even the most breathable fabrics can feel warm when they are fitted snugly to the body.
Pick Light Colors: Clothing that's made with lighter colors won't absorb sunlight the way darker clothing does. Choose whites, cream, and pastels over black or dark clothes in the summer.
Watch Out for Blends: Be sure to closely check the tags on clothing. Many pieces will be made of a blend of fabrics that includes less-breathable materials (especially polyester).
Don't Forget Your Feet: Choose breathable fabrics for your summer socks to help keep you cool from head to toe. When going sockless, choose light, open-toe sandals to keep your feet from overheating.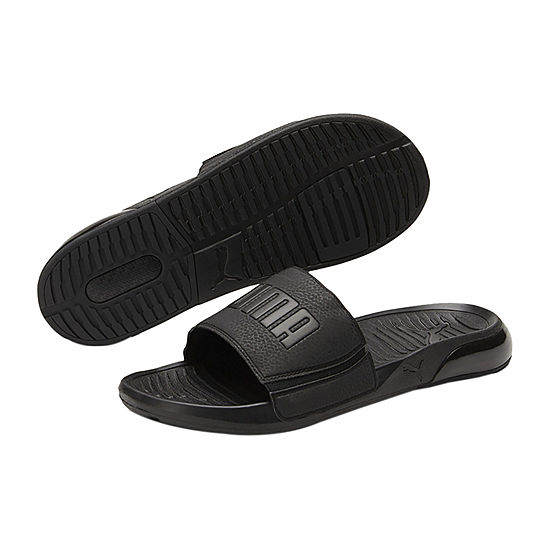 Use these tips to hunt for fun fashion finds that you can wear all Summer long without feeling like a sweaty mess. With the right breathable fabrics, you'll stay cool until Fall arrives. Slip into your Summer-fave styles and share pictures with us by tagging #AllAtJCP. Then, follow us on Facebook, Twitter, and Instagram to see if you are featured.