It might be a while that you have used makeup, but things are looking up for fall 2021. Most of us are getting accommodated to life beyond facemask and striking the right balance between minimalism and bold. With the slow revival of the good ol' days, it's time to bust open your blush, brushes, and lipsticks for good. JCPenney brings you all the latest makeup tricks and tips that will help you get all dolled up. Whether you're just easing back to your daily foundation or already experimenting with your makeup, you'll find everything you need. Keep scrolling to find your inspo.
It's All About the Eye
Eyeliners are back! Yes, you heard that right. It's called the kitten eye – the subtle version of the classic cat eye. The style is dainty, and it's easier to execute, resulting in a cleaner eyeliner look as it requires less liner. The trick is to start by drawing your liner from the center of the eye instead of tracing from the inner core like the cat eye style. Complete the line using short strokes to draw along your lash. Give it a tiny flick at the end for a wing. For a subtler way to bring attention to your eyes, go for a neutral eyeshadow palette. Add a smudge of the liner to define your eyes and kick-off. Finish it off by patting and not swiping the shade.
Blush Your Way Through
Subtle blush is a year-round trick. But, this season, kick things up a notch. Get that extra dose of flush you get when there's a chill in the air. But use your blush to contour your face structure less harshly. A foolproof way to look effortless is by using bright pink in a sheer layer across eyes, cheeks, and lips. Sweep your blush further by blending it near your brow bone and into your temple. It will look put together and takes zero effort in achieving it. You could also go for a pastel fall look. Pick shapes that have a touch of a gray base for a more dusty, vintage vibe.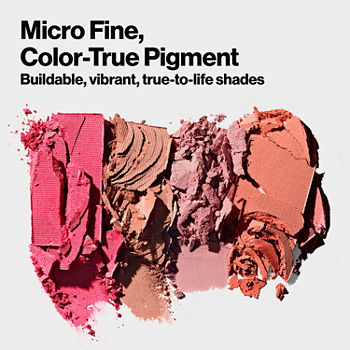 Glossy Lips
Our lips may be covered with our masks, but gloss isn't going anywhere. Keep the fall trend going by with bright colors and pair it with a darker liner to indulge in the '90s vibe. You could go for the classic combo of red lipstick and a fine liner as well. It will look cool with jeans and a tee or a maxi dress for this Thanksgiving. Deep lips are also a fall favorite, and berry shades are taking the world by storm. Opt for berry-tinted lipsticks or a gloss for a flattering statement. You can also go for shades of burgundies and dark browns that are fall-appropriate.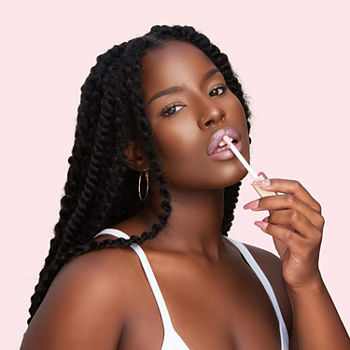 Check out JCPenney's entire collection for some makeup fun this fall. There is an endless array of products that will help you nail the perfect fall-appropriate look. Click loads of your picture and tag us at #AllAtJCP. Then, follow us on Facebook, Twitter, and Instagram to see if you are featured.