The 2021 holiday season is here, and it seems like a great idea to start your holiday gift shopping, especially for kids. To help, JCPenney has released Penney's Playland that features all the top-rated toys for kids aged 0 months to 14 years. This delightful collection of toys includes action figures, stuffed animals, dress-up outfits, dolls, and lots more.
Toys that Help Them Learn
Keeping mini athletes active and entertained is this soccer ball by Fisher-Price. It's a soft, musical toy ball that sings fun phrases and songs that introduce numbers, counting 1-10, and colors. Infants and toddlers can press, roll, or shake the ball, and, in turn, learn numbers, counting, colors, opposites, and sportsmanship.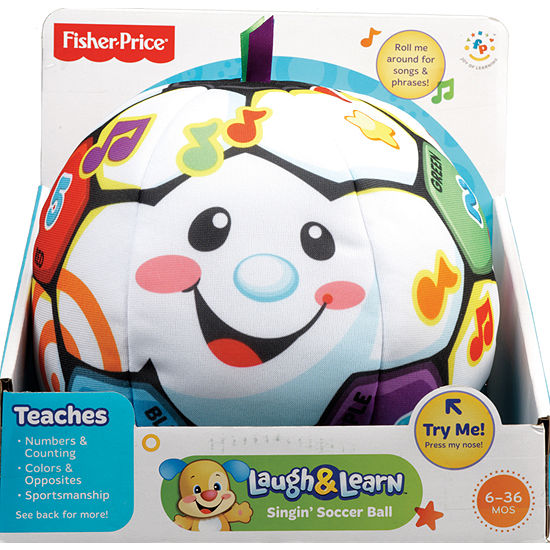 Kids above 6 years will appreciate this Discovery drawing easel. Its series of LEDs behind the slate surface, which light up brilliantly, and six special markers will encourage them to showcase their creativity. When kids are done with an image, they can simply reset to a blank slate. The included easel will allow them to use it hands-free in either portrait or landscape orientation. Those enticed by space will also love this Discovery toy telescope with a tripod. It features two powerful 50X and 100X lenses, so kids can explore stars, planets, and even the moon's craters. The telescope can also be used for closer objects such as observing birds and nature from afar. The adjustable tripod legs expand and condense to allow kids of all sizes to comfortably use the telescope. Additionally, the pan and tilt functions ensure a perfect viewing angle.
Keep them Joyful with Fun Dolls
Nothing beats the joy of unwrapping a doll on a frosty Christmas morning, especially when it's the Barbie 2021 Holiday Doll. Her enchanting silver gown, matching jewelry, and gorgeous hairstyle make this Barbie an instant hit. Another great gifting option is this Barbie playset. It includes a brunette Barbie doctor doll and 4 play areas: a medical station, exam table, X-ray machine, and gift shop. Kids will love the endless possibilities for creative expression and storytelling fun!
Babies, on the other hand, would prefer soft toys like Strawberry Shortcake doll or even Mickey Mouse. Their velvety texture provides a sense of warmth and protection to a sleeping baby, while the soft sensation could aid in sensory.
Dress Up for Make Believe  
Pretend plays and role-plays evoke companionship and nurture healthy emotional growth. They are so much fun too! So, if she is a Frozen fan, get her an Anna or Elsa dress by Disney. To complete the look, we have hair accessories and shoes too. That's not it, you can explore and find plenty of princess costumes and accessories as well. 
Those who watch Toy Story on repeat must already be anticipating a Buzz Lightyear or Woody costume. And, kids who love Star Wars will be delighted to slip into this Captain Plasma costume. Its intricate detailing makes the costume stand out from the crowd.
Get Ready for an Adventure
One of the best playtime moments is hands down creating your own story with action figures. Kids are loving Buzz Lightyear, Spiderman, and Peppa Pig action figures this year. These toys cultivate imagination and boost the overall development of the child. They can play with these action figures alone or with siblings and friends. We have plenty of other beloved characters too. 
Go ahead and start shopping for the hottest toys that are topping kids' wishlists this year. Do let us know what gifts you choose by tagging #AllAtJCP. Then follow us on Facebook, Twitter, and Instagram to see if you are featured.