It's 3:00 AM, yet you still can't find that sweet spot to drift into a good night's sleep. If you can relate to this scenario, JCPenney is here for your rescue.  We bring you quality sleep solutions that will have you sleep like a baby every night. Whether you need a firm mattress, cozy layers, or a fluffy pillow, we have all the bedding essentials to help you find your idea of comfort.
Below we have rounded up all the tricks and things required for you to hit that quality Zss and wake up refreshed to take on the day!
Find The Perfect Mattress
We all need the right amount of sleep we deserve. But if you often find yourself waking up groggy with neck or shoulder pain, consider changing your mattress. An ideal period to change your mattress is every 5 to 8 years to maintain healthy, quality sleep. There are nearly infinite options when looking for the perfect mattress, but luckily we are here to help you familiarize yourself with different mattress types and what works best for your needs.
Memory Foam
Box Spring
Hybrid with Temperature Control
Memory Foam: This is the go-to option for many of us. The mattress conforms to every inch of your body and slowly regains its original form when you get off the bed. It's great for people who want body shaping, contour, pressure relief, and good support.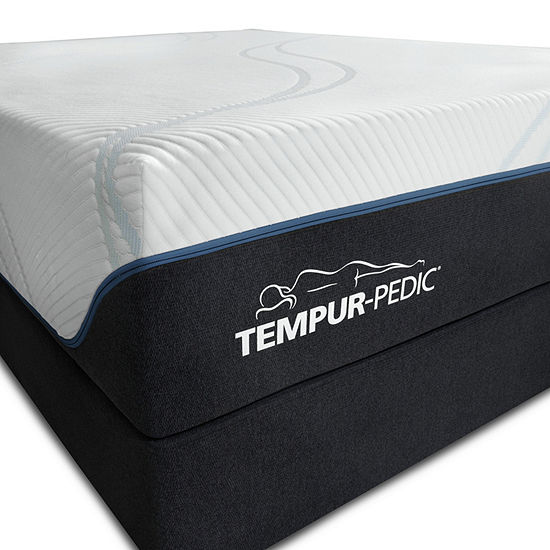 Box Spring: It's an added support to your mattress consisting of a wooden frame filled with springs and wrapped in fabric. It sits beneath the mattress and raises it to a comfortable height. Hence it results in better airflow to keep the mattress cooler.
Hybrid with Temperature Control:  Hybrid mattresses are the perfect blend of spring and memory foam. It's crafted with cooling materials that work together in regulating your body temperature while offering maximum pressure relief. These mattresses are ideal for support, cooling, and bounce.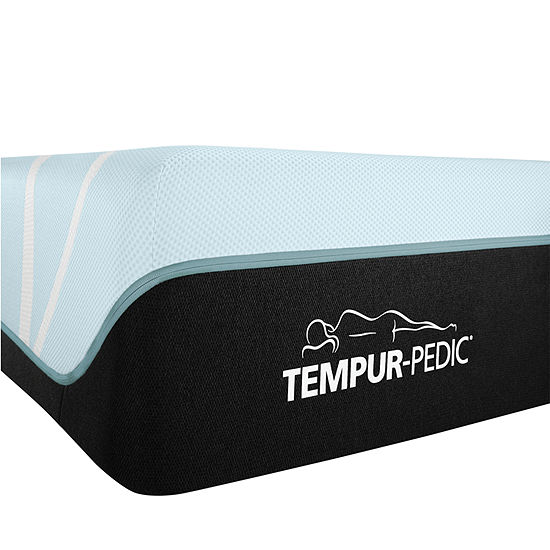 How To Make the Bed Comfortable Without Changing the Mattress?
Rotate Your Mattress: If you're finding it difficult to part ways with your favorite mattress, just flip it!
Add a Mattress Topper: Consider adding an extra cushioning layer with the help of a mattress topper or a pad. The extra layer makes your existing mattress soft and aids in better sleep quality.
Regulate Your Thermostat: Reduce the thermostat to firm your mattress or increase the heat to soften it.
Temperature Control
Are you the one-foot-out of your covers sleeper or submerged from head-to-toe? Whatever your sleep preferences are, we have temperature regulating layers for all-night comfort. The ideal temperature for a restful sleep is between 60 to 70 degrees. Consider sheets, comforters, and blankets that offer soothing sleep. Opt for a sheet in sateen, linen, breathable TENCEL, or bamboo blends. Alternatively, Egyptian cotton sheets are versatile and make an ideal choice for year-round comfort.
Fabric Indicator
The warm sleepers should consider breathable, moisture-wicking fabrics like cotton percale, TENCEL, lyocell, or linen fabric to keep things airy and comfy all night. Pick bedding with a lower thread count as the loose weaves make things lighter. For cozy lovers, cotton sateen and rayon from bamboo are ideal for cold sleepers to stay warm. The higher the thread count, the heavier and cozier it is.
The Right Comforter = Comfort
Whether the weather is hot or cold, we all love to be buried under layers. When the temperature is soaring high, opt for lightweight comforters. Choose neutral colors in floral or tropical patterns to keep things visually interesting. Snuggle up in winters with an electric blanket or consider warmer comforters. You could also add a lightweight comforter on top for those particularly warm nights.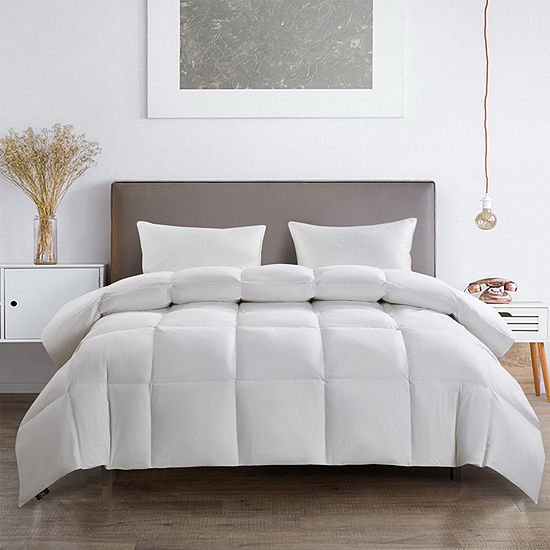 Hypoallergenic Bedding for Sniffle-Free Mornings
A warm bed is a perfect haven for allergens and dust mites to reside. Choose pillows, mattress protectors, and comforters crafted with clean fiber or hypoallergenic material that provide a 99% reduction in bacterial growth to protect from odor and stain growth. They also help in keeping the sleeping area fresh, clean and aid in blocking bedding-related allergies such as sniffles, sneezes, red, watery eyes, or itchy throat.
The Right Pillow for Any Sleeping Position
The wrong kind of pressure on your neck and shoulder can stop you from drifting into a sound sleep. A pillow's primary job is to cradle your head in a neutral position, aligned with your neck to spine. If you find your head tilting forward, backward, or to the side, consider changing your pillow.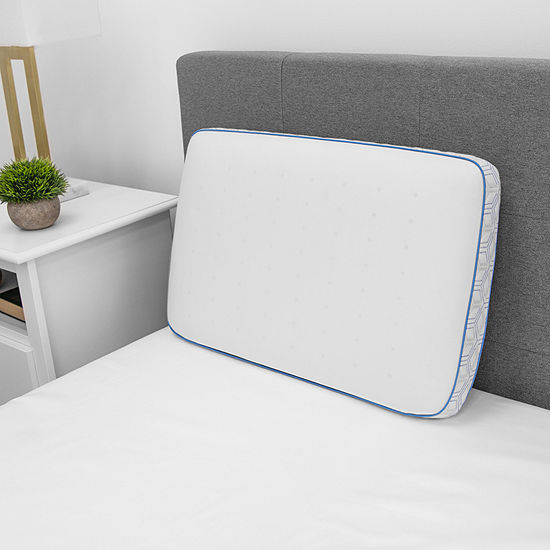 Stomach Sleepers: You need a soft to the medium pillow with synthetic fill. It keeps your spine as neutral as possible and cushions the head and neck at a comfortable angle.
Back Sleepers: The best pillow for sleeping on the back should be slighter firmer with natural fill like down or feathers. It provides adequate support to your head and neck while maintaining the natural curvature of your upper spine.
Side Sleepers: Pick an extra-firm pillow to support the gap between your head and shoulder. A memory foam pillow will contour the head, neck, and shoulders providing an even sleeping surface. And if you toss a lot in your sleep, try a soft pillow that can be easily fluffed, squished, and adjusted to provide comfort in any position.
Find Temperature Regulating Bedding Options
Experience the comfort of climate control with our various temperature regulating mattresses, pillows, and sheets. Most of them are gel-infused and provide pressure-relieving support with incredible cooling technology for a good night's sleep. The sheets are derived from natural fibers that keep you cool in summer and warm in winter.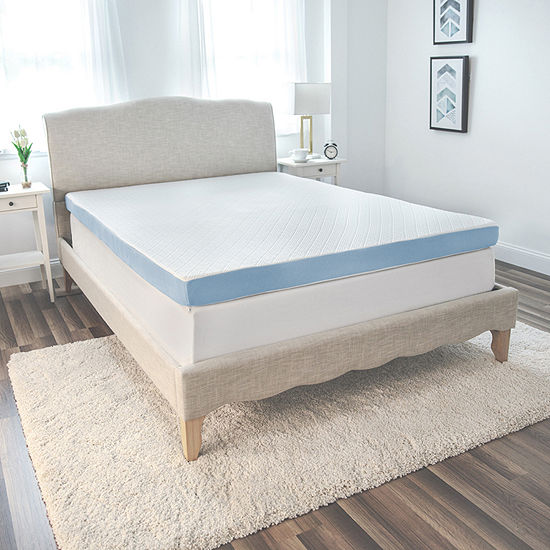 Control Your Environment for Better Sleep
Are you a light sleeper or wake up sniffling and with a cough? It's time for you to assess your environment. We bring the best sleeping aids to help you secure your surrounding and create a relaxing sleeping sanctuary.
Blackout Curtains
Blend style and functionality with blackout curtains. They are not only practical but also help you sleep better while balancing the room's temperature. These curtains create the darkness you desire, cut down on noise, and block the UV rays.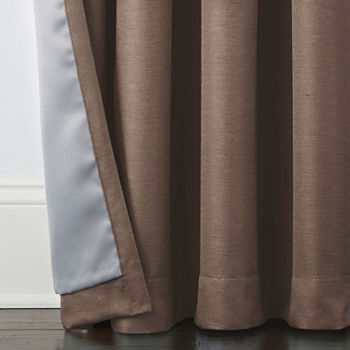 Humidifiers
Humidifiers are known for their beneficial factors, such as increased moisture in the dry air to improve sleep and reduce symptoms associated with dryness in the sinuses, nasal passages, and throat. Running a clean humidifier is helpful as it moisturizes the skin, mouth, and throat. But ensure to keep humidity levels in the air below 30 percent.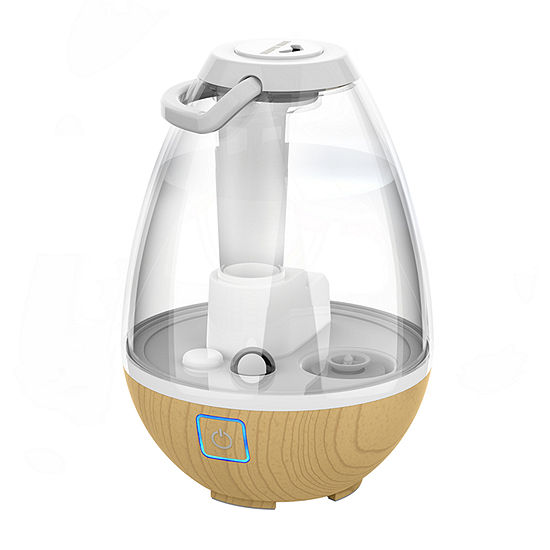 Check out our entire sleep solution collection for you to find everything from A to Zss. Share your new tips and tricks for healthy sleep by tagging #AllAtJCP. Then, follow us on Facebook, Twitter, and Instagram to see if you are featured.