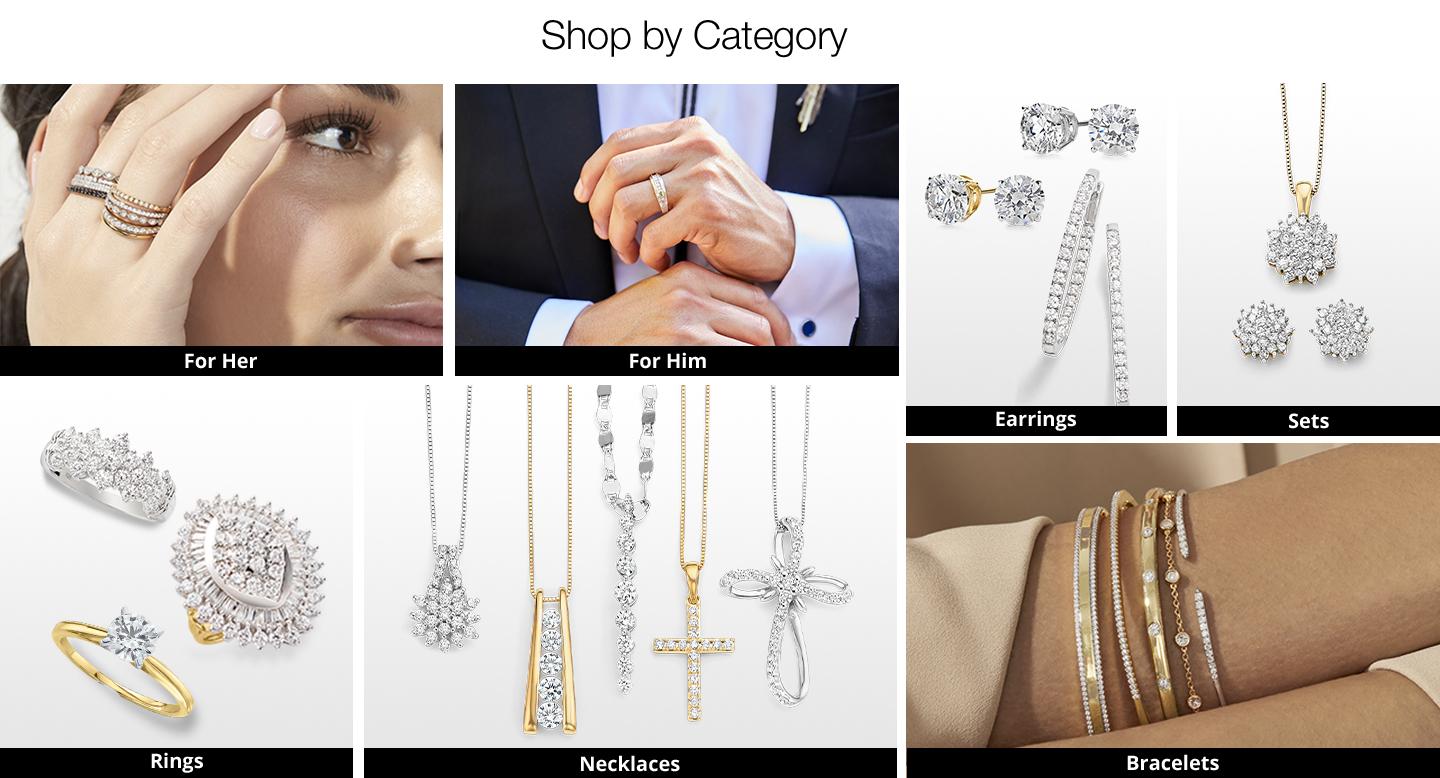 Shop Diamond Jewelry at JCPenney
If you're looking for the perfect diamond jewelry, you'll love JCPenney's collection! We carry a wide assortment of stunning pieces for both men and women in a variety of cuts and jewelry styles. You'll find classics such as pear-shaped, oval, and square-cut diamond rings among other timeless styles. Whether you're looking for a women's diamond engagement rings, studs, or diamond bracelets for men, you'll find it here. For effortless styling, we have also put together diamond jewelry sets to make shopping easier so you can look fabulous no matter the occasion. Choose from varying metal karat, including 10k, 14k, and 18k gold.
Breathtaking Diamond Jewelry in a Variety of Cuts
JCPenney makes finding the perfect diamond bracelet easy by offering a vast array of choices. We have chain bracelets with diamond charms, as well as tennis bracelets that sparkle. If you prefer earrings, you'll be delighted to see that we have quite a few styles and sizes so you can pick the perfect pair. We also have a selection of jewelry encrusted with lab-grown diamonds that are second to none. Choose from various cuts and features so you can pick the ones you love. Do you prefer something petite and subtle? There's no need to go anywhere else. Whether you're looking for pear-cut diamonds or simple round diamonds, there are plenty of options. We also have bold styles, such as princess-cut diamonds and oval diamonds – with features that will stand out in a crowd. Shop now and save more.
Shop all Engagement Rings >>>>
Shop all Tennis Bracelets >>>>