Disney Frozen 2 Merchandise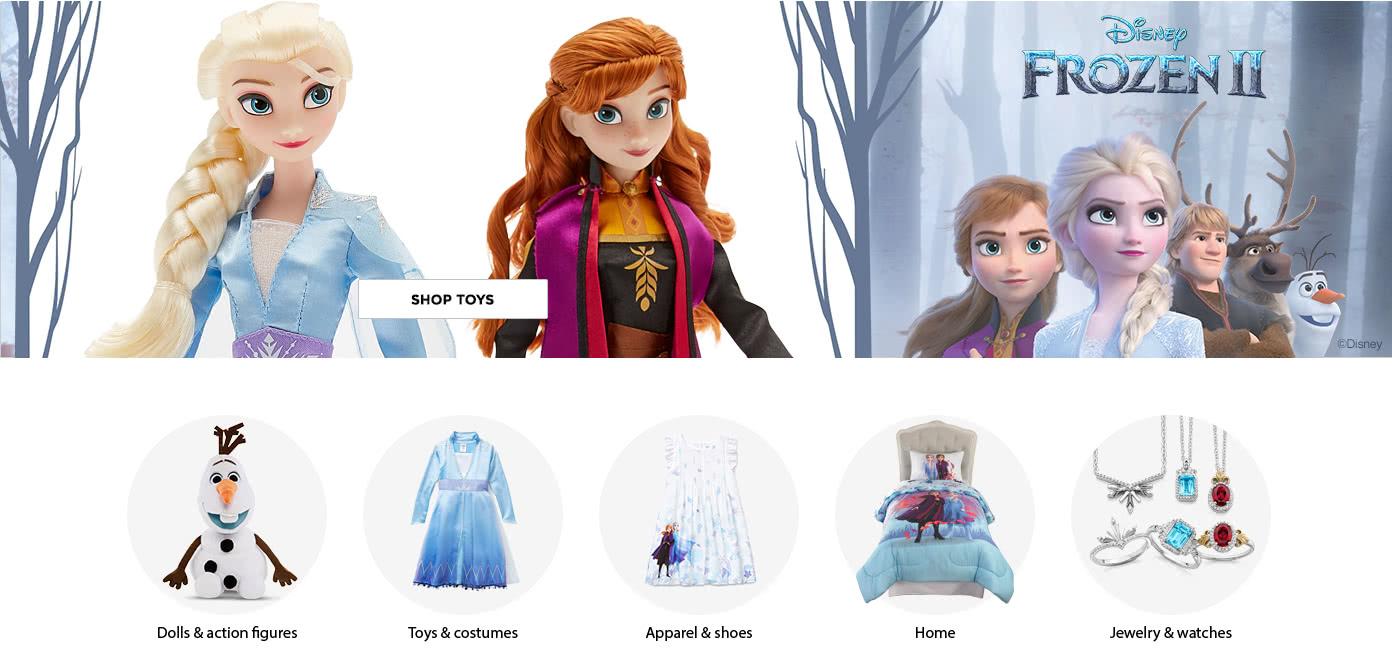 Shop Disney's Frozen Merchandise at JCPenney
Fearlessly optimistic, cleverly written, and delightfully fun, Disney's Frozen II inspires children from all walks of life to be their best selves. In fact, adults can easily get caught up in the mystical journey as they escape into this wonderful world of entertainment. Unleash your child's imagination throughout the day by picking up some of the Frozen-inspired apparel for school or play. They'll stay cozy in any of the Frozen jackets, boots, or socks you'll find at JCPenney. We also offer sandals and swimsuits with graphic images of Disney's Frozen II characters. As bedtime approaches, spark some magically sweet dreams with any of the Frozen pajamas or pajama sets. JCPenney also carries a line of Frozen shoes for all ages.
Frozen Toys and Dress-Up
One of the ways children develop and grow is to make-believe and imagine themselves in all sorts of scenarios – some they create, and others from their favorite movies. When it's time for pretend play, encourage your children to dress up in one of the many enchanting Frozen dresses. We have a wide selection of Frozen character costumes that include Anna, Elsa, and Olaf. You'll even find shoes and wigs that complete the ensemble.
Don't forget to pick up a toy or two, such as a Disney Frozen bath toy or the Disney Collection Olaf tea set. We also have many of the character dolls and action figures, such as the Anna classic or toddler doll and the Elsa classic or toddler doll. Little ones who enjoy snuggles will love Frozen toys or the Marshmallow plush toy.
You'll never have to "Let It Go" as you surround yourselves with apparel, costumes, toys, and jewelry from Disney's Frozen collection. We offer a wide range of Frozen items so you don't have to look anywhere else as you and your kids journey "Into the Unknown" of imagination.