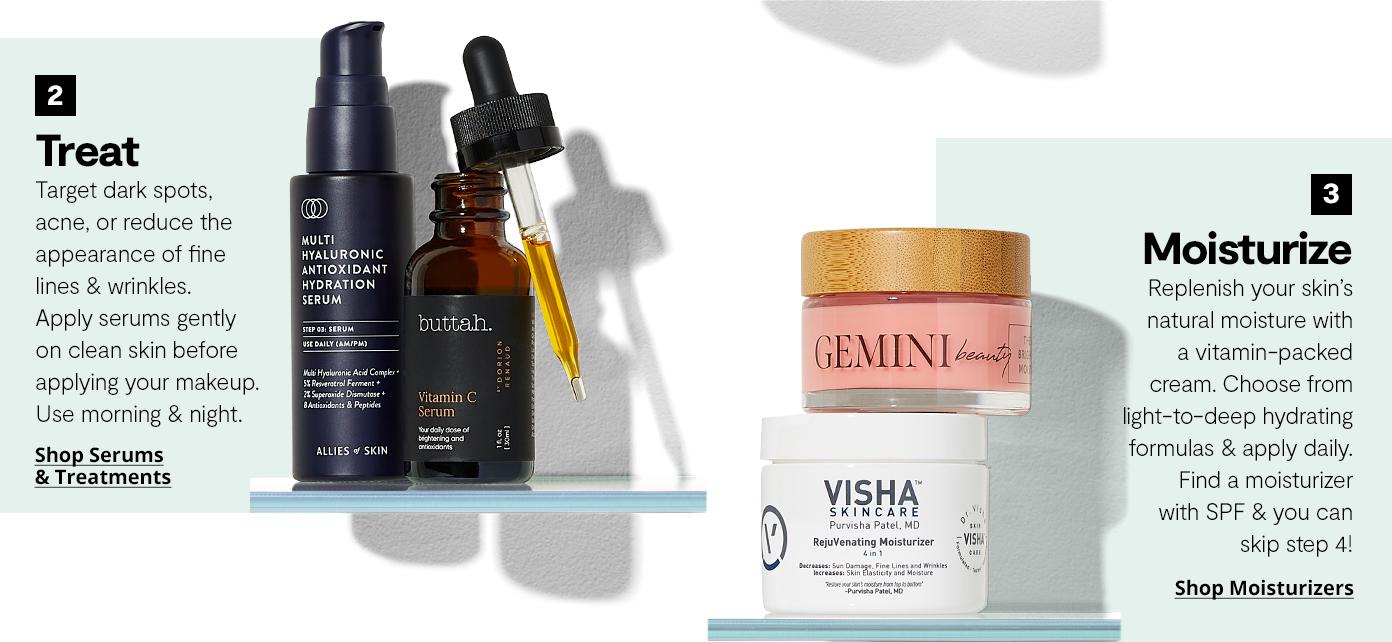 Shop Amazing Skincare Products at JCPenney
If you're planning to shake up your skincare routine or kick-starting one, worry not, JCPenney is here to help you. We bring you a slew of products that will achieve your beauty goals. Shop from a wide range of products such as cleansers, moisturizers, face serums, face oils, masks, and so much more. Your skincare regime consists mainly of four steps - cleanse, treat, moisturize, and protect. First, finding the right formula that cleanses your skin without stripping the essential oils is the key. For instance, oily or acne-prone skin should stick to forming liquids, while dry and eczema-prone skin should seek lotion or cream-based cleansers.


Unlock the Secrets to Great-Looking Skin
If cleansing is your first in your skincare routine, it's followed by treating it with the right toner that removes excess dirt from your skin. They are backed with extra nutrients that help the following products in your regime to absorb better into your skin. Follow with a face serum for an extra shot of hydration while addressing skincare concerns like blemishes, wrinkles, dryness, and many more. Moisturizing is a vital step in the skincare routine throughout the year. Consider non-sticky moisturizers during the day that will hydrate your skin.  Final and the most important step is to protect – a good sunscreen that shields you against harsh rays, dehydration, and pollution. No matter your skin concern, JCPenney will help you keep your skin nourished and hydrated.