JCPenney Kitsap Mall Salon
Salon Hours:
Day of the Week
Hours
Mon:

10:00 AM

-

9:00 PM

Tue:

10:00 AM

-

9:00 PM

Wed:

10:00 AM

-

9:00 PM

Thur:

10:00 AM

-

9:00 PM

Fri:

10:00 AM

-

9:00 PM

Sat:

10:00 AM

-

8:00 PM

Sun:

11:00 AM

-

6:00 PM
Haircut & Blowdry
A haircut that includes shampoo, conditioner and a basic blow-dry style.
Clipper Cuts
A clipper haircut using one or multiple guards/blades to achieve the finish cut; followed by a detailed, tapered perimeter. Includes JCP signature shampoo, instant conditioner, quick blow-dry or a second shampoo after cut.
Xpress Cut
A haircut that includes a shampoo and conditioner. This cut does not include a blow-dry.
Hair Recovery by Redken®
A customizable treatment of intense moisture and protein to repair and renew hair. Ideal for hair concerns, such as, dryness, brittleness, damage, and unruly hair. Also, replenishes color treated hair. Does NOT include a blow-dry.
Humecto® Deep Conditioning
Pamper your hair with a deep-penetrating treatment that rehydrates moisture deficient hair, preventing breakage and split ends.
Malibu C Clarifying Treatment
A treatment that revitalizes the hair and scalp and removes excess buildup from hard water and /or mineral build up.
Olaplex Chelating Service
The Olaplex Broad Spectrum Chelating treatment deep cleans down to the cortex to remove a wide range of heavy metals, minerals, pollution, chlorine, medications and product buildup without stripping the hair of its moisture.
Olaplex Moisture Mask
A luxurious, post-chemical moisture service that adds shine and body while providing intense moisture.
Olaplex Bonding Treatment
Olaplex is a 2 step in-salon treatment that is added to your chemical service. Olaplex protects hair during and after chemical services. It rebuilds and restores bonds to ensure the strongest, shiniest and healthiest hair.
Basic Blowdry
A shampoo, condition and blow-dry styling using a brush.Does not include style & finish.
Shampoo & Style
Includes shampoo, instant conditioner hair set on rollers and placed under dryer; a quick blow dry and curling iron can be done as well.
Signature Blowout
A blow-dry experience that leaves your hair polished, and shiny with beautiful movement. Includes a shampoo and conditioner.
Formal Updo
Customized styling that includes any combination of up styling, curls, braids or twists on dry hair. We offer a variety of styles to choose from, such as, classic, modern, bohemian and retro looks. Style can be achieved with a variety of tools.
Accent Braid
Additional decorative styling to take your look to the next level
Ironworks Add-On
Add on charge for a hot tool styling when excessive straightening, pressing or curling is needed to create a total finished look.
Single Process
A one-step hair color service of a permanent, demi-permanent or semi-permanent color application. Includes a blow-dry style.
Double Process
A color service that requires two-steps to achieve desired look. This may include a bleach application and toning or other color services requiring two steps. Includes a blow-dry style.
Temporary Color Rinse
A temporary hair color rinse that refreshes faded color and blends gray away.
Toning with Color Service
Toner application with service
Highlights
Choose from a variety of techniques including foils, balayage, cap highlights, and glossing.
Natural Keratin Treatment
Straightens and smooths hair by infusing the natural keratin into the damaged strands, eliminating frizz and straightening hair
Perms
Create curls or waves with by choosing from several chemical processing techniques
Relaxers
A chemical service that uses a cream to reduce curl and alters the texture. Includes a blow-dry style, set or wrap under dryer. Maintenance retouches also available (up to 1").
Bantu Knots
A set where hair is sectioned using square or triangular sections, twisted and wrapped in a technique that stacks twisted hair to form a spiral knot. Can be worn in the coiled buns or untwisted to create a curly style.
Shampoo & Diffuse
Shampoo, condition and dry natural or chemically curly hair with a diffuser attachment that defines curls, creates volume and reduces frizz.
Silk Press
Includes straightening of unrelaxed hair via hot comb or flat iron/possible curl and style to finish.
Wrap Set
A setting technique where hair the is fully or partially wrapped around the head with a setting lotion or foam wrap in order to produce a sleek style.
Straw or Rod Set
A setting technique using a straw or very small rod to set the hair; for natural or relaxed.
Corn Rows
Hair is braided close to the scalp, using straight partings, an underhand and upward motion to make a continuous raised row. Great protective style. Available in basic or design.
Locs
Styling locs into various up-styles or braids for a styled look. Loc maintenance and loc styling also available.
Twists
Choose from a variety of styles including a double twist, rope twist, and kinky twist.
Micro Braids
Hair extensions added to natural or relaxed hair to create very thin, delicate braids for a long twisted look.
Eyebrow Tint
Get the perfect brow with a customized, brow coloring service that shapes, enhances and defines brow. Last up to six weeks.
Eyebrow Shaping
Create the perfect brow with this customized hair removal that shapes eyebrows to frame your eyes and face.
Bang/Mustache/Beard Trim
A quick trim for a clean finish!
Hair Removal
Hair removal from select body and face areas
Extensions
By consultation by Designer (all levels) that are trained on sewing / bonding hair and tape in methods of extensions that do NOT require heat.
Murad Facials
Choose from acne, anti-aging, brightening, hydration, or custom Murad facials with optional firming treatments available. Not available at all locations.
JCPenney Trend Lookbook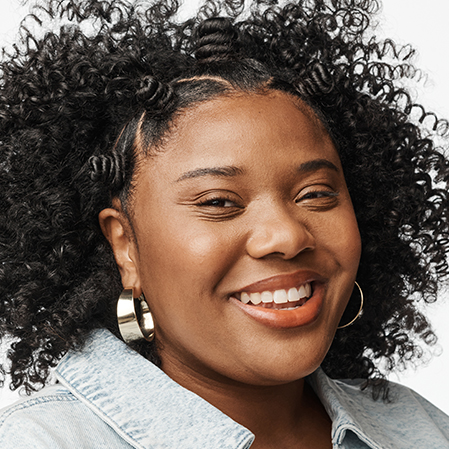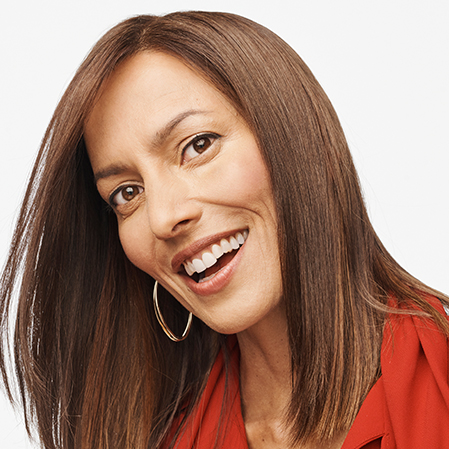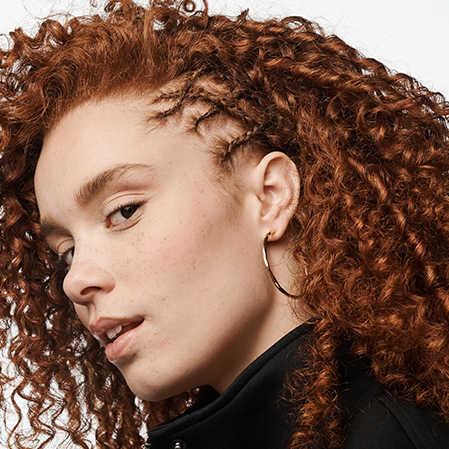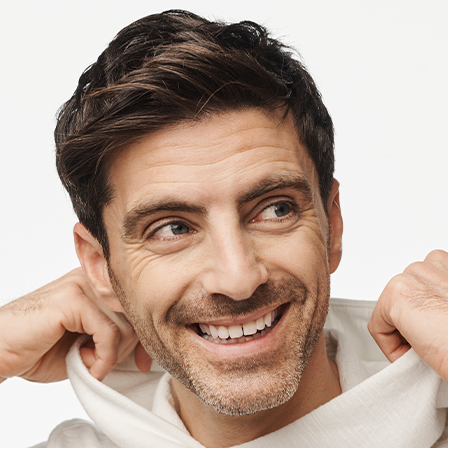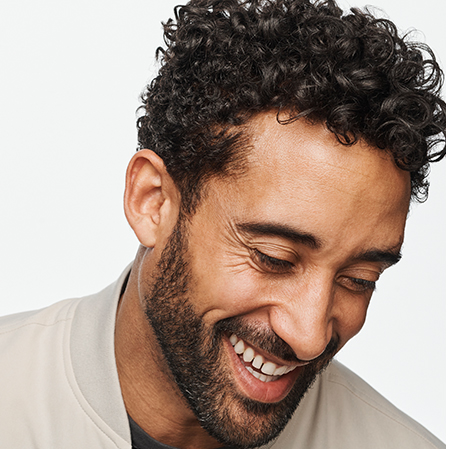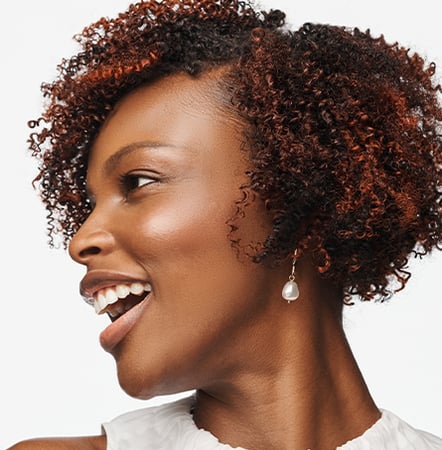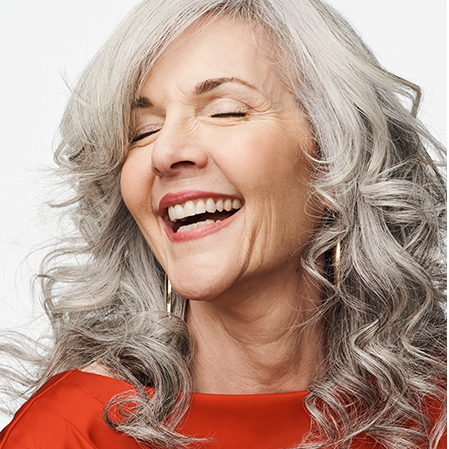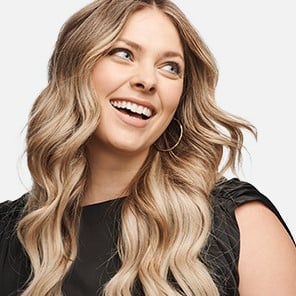 At JCPenney Salon, we're here to make you look and feel your best! Take some time for yourself and let our hairstylists treat you to a haircut or hair coloring application. Our hair salon offers a variety of services beyond cut and color as well, including hair styling for events, keratin treatment, and natural hair styles. When you're ready to change up your look or prepare for a special occasion, we're here to help. Our stylists are fully licensed and experienced with complex hair design techniques, so whether you're looking for curly haircuts, wavy haircuts, braid hairstyles, or wedding hairstyles, you'll find a stylist that can bring your vision to life.

Love the products your stylist used during your appointment? Shop the best shampoo and conditioner brands as well as hair treatments and tools at JCPenney. Discover haircare from brands like Better Natured, Curlsmith, and Chi to build your hair's strength and brilliance. Make every day a good hair day with hair tools like hot air brushes, straighteners, curling wands, and hair dryers. Explore damage-fighting ingredients, volumizing hairsprays, moisturizing serums, and curl enhancing creams. No matter what hair type or hair texture you're working with, you'll find products designed to help you look great and meet your hair's unique needs.
Frequently Asked Questions