Kids' Haircut Event | Back to School in Style
July 17 - September 18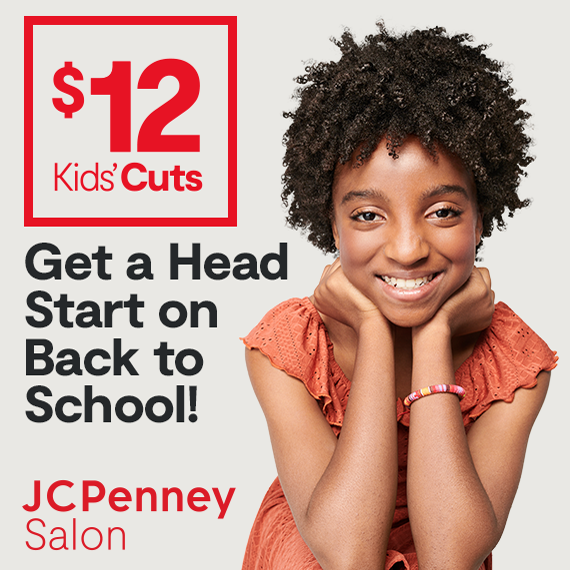 Parents, it's time to prepare your kids for school with a fresh new look from JCPenney Salon! Get them a haircut so they can start the school year in style. Whether they're getting ready for kindergarten or heading off to middle school, get them a cut they'll love.


Get $12 kids' cuts or $12 off styling of $30 or more*


Call your local JCPenney Salon for details and participation


*K-6th grade, while appointments last. Valid at the JCPenney Salon or Salon by InStyle, excluding taxes, through 9/18/2022. Offer may not be available at all salons. Cannot be combined with any coupon or offer.
Book Appointment