Affordable Engagement Rings: What You Should Look For
Finding the perfect engagement ring is one of the most important steps in any relationship, especially if you're on a budget. We've already outlined how much you should pay for an engagement ring, which should be helpful if you're on a budget, but we all know true love is not materialistic. The cost of an engagement ring shouldn't prevent you from proposing and declaring your love to your partner – that's why we're here to help you find an affordable engagement ring.
Discount Engagement Rings
If you're on a budget, a great place to start your engagement ring hunt is looking for the discounts. Whether it's clearance engagement rings, or just engagement rings on sale, you're sure to find a wide selection of stunning pieces that will melt your partner's heart. At JCPenney, we have sales on engagement rings for up to 50% off, and special discount codes that can take that price down even lower. From traditional yellow gold engagement rings with cushioned diamonds, to a simple white gold band with a solitaire stone, the sky's the limit for what you can find.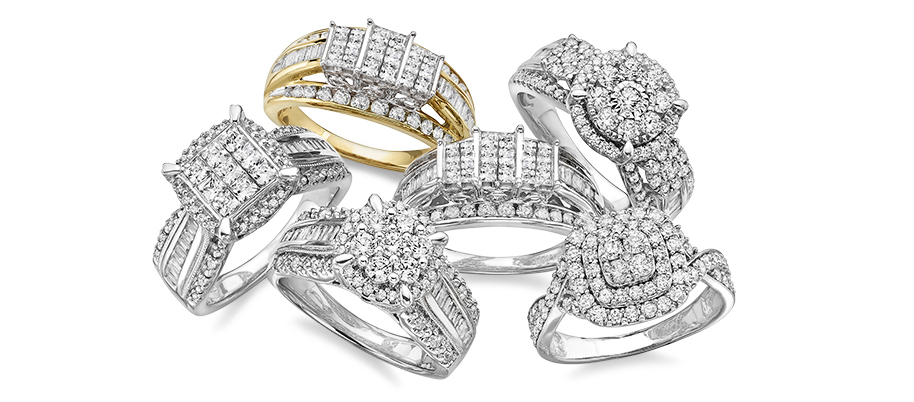 Diamond Engagement Ring Alternatives
Genuine diamonds can often be the most expensive part of the wedding ring, and there are many factors for this. Our 4Cs of diamonds article explains this in more detail, but there are plenty of diamond alternatives for engagement rings. The most obvious option is a lab grown diamond. These stones look just like genuine diamonds, but they are a fraction of the cost – but an even more affordable option would be a cubic zirconia engagement ring, which would give you all the dazzle of a diamond without the high cost, leaving you more room to go bigger with the size and number of stones.
If clear or white stones aren't your style, sapphire engagement rings could be a great choice. Like diamonds, you can choose either genuine sapphire or lab created sapphire, but either option would be less expensive than a diamond engagement ring – and a sapphire ring would really make a statement. Other alternative gemstones for affordable engagement rings are pink morganite, rubies, and emeralds – just to name a few!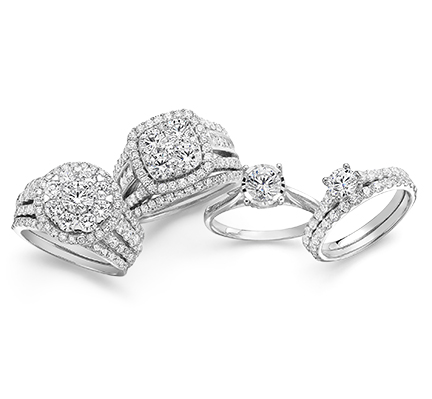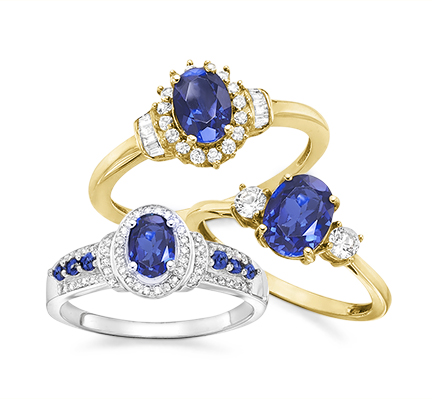 The Different Costs of Precious Metals
Finally, the type of precious metal you choose for your engagement ring will undoubtedly affect the overall cost of the ring. Yellow gold is the classic metal to use for engagement rings, and it's a good middle-of-the-road option in terms of price – especially if you opt for a 10K or 14K gold engagement ring. More affordable than yellow gold is white gold, and white gold engagement rings have soared in popularity in recent years, as have rose gold engagement rings. But if you're looking for an alternative to gold of any color, the next best option would be a sterling silver engagement ring. These gorgeous bands will go with just about anything and are sure to look stunning for many years to come.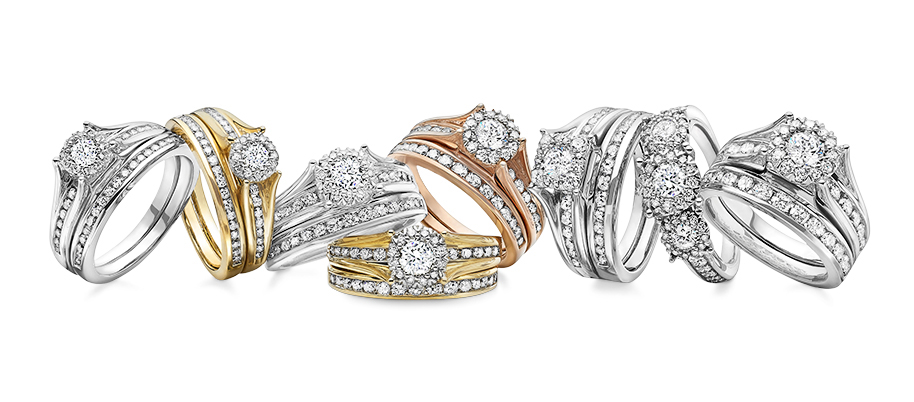 No matter what you're looking for, we're sure you'll be able to find an affordable engagement ring that fits your budget at JCPenney. We also have great financing options for engagement rings when you use a JCPenney credit card, so you can rest easy that you'll be able to propose with that perfect ring.