Bath Rug Sizes and Care Guide
Bath Rug Size 101 and Care Tips to Keep Your Rugs Looking Brand New!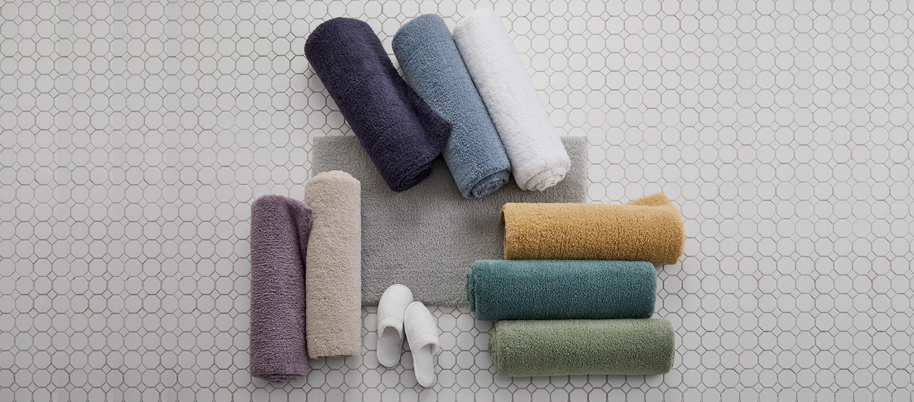 Why You Need a Bath Rug or Mat
No matter what type of flooring you have in your bathroom, you want to protect it from water. Bath mats and rugs are key to absorbing excess water and keeping your flooring safe and dry. Additionally, we offer a wide range of colors and styles so your bath rugs can perfectly match your bathroom decor.
Size Matters: Bathroom Rug Size Chart
Whether you're looking for a long bathroom runner or smaller bath rug for the front of your sink, use our guide of bath rug and bath mat sizes to choose the right fit for you, your family, and your space.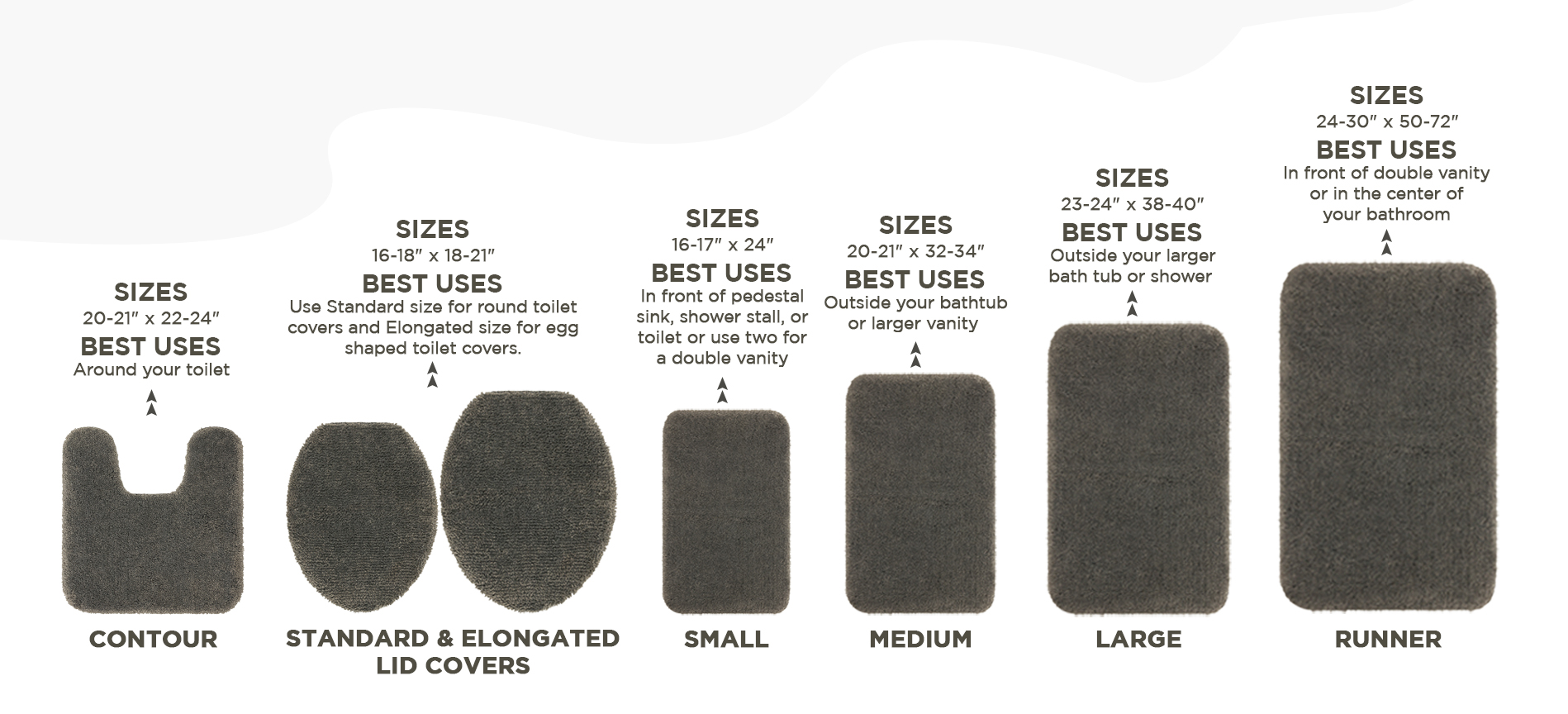 The Do's and Don'ts of Caring for your Bath Rug
Soak up the following tips to extend the life of your bath rugs and ensure they maintain their softness and absorbency.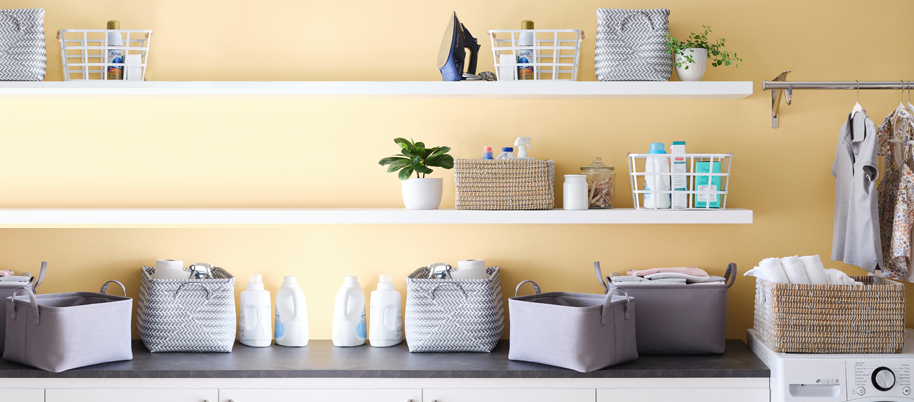 DO check the care label and review the manufacturer-recommended cleaning products and washer and dryer settings.
DO shake out your bathroom mat BEFORE wash to loosen dirt and debris.
DO know how to wash your bathroom rug: machine wash bath rugs alone in cool to warm water.
DON'T use too much bleach or detergent. Too much bleach or detergent can cause discoloration and damage to the rug's fibers or backing.
DO shake out your bathroom mat AFTER wash to fluff up fibers and reduce dry time.
DON'T put your bath rug in a hot dryer. This will damage your rug's fiber and backing. Tumble dry on LOW HEAT or hang dry only.
DON'T use dryer sheets as these can leave residue on your rug's fibers and decrease the softness and absorbency. Wool dryer balls can be used instead to help speed up dry time and reduce static.