There's no reason your favorite coffee shop can't be right in your own Kitchen. Whether you are rushing out the door or having leisurely mornings to create you favorite pick-me-up, we've got the best coffee makers for you.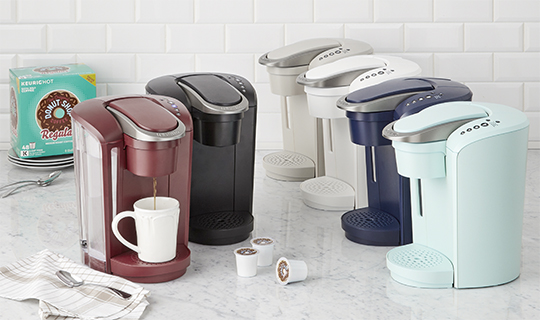 I'm a tea lover, he's a coffee drinker. How can we reconcile?

Thankfully there are plenty of options to make sure you both get your cup of tea (or coffee). An automatic single-drip machine from brands such as K-cups may be just the thing you need. With flavor pods for both coffee and tea, you'll both be able to enjoy brewing your beverage of choice.

Serving Size: 4 to 18 oz.

Convenience: No fuss, no measuring, no dealing with coffee grinds– just load the pod, push a button and enjoy. Plus, take your beverage of choice on the go by brewing directly into a travel cup.

Versatility: Every drink can be personalized for coffee, tea, chai, or hot chocolate, in a variety of roasts and flavors.

Design & Features: Variances between models are largely determined by speed, ability to choose multiple brew sizes, and the size of water reservoir for less frequent refilling.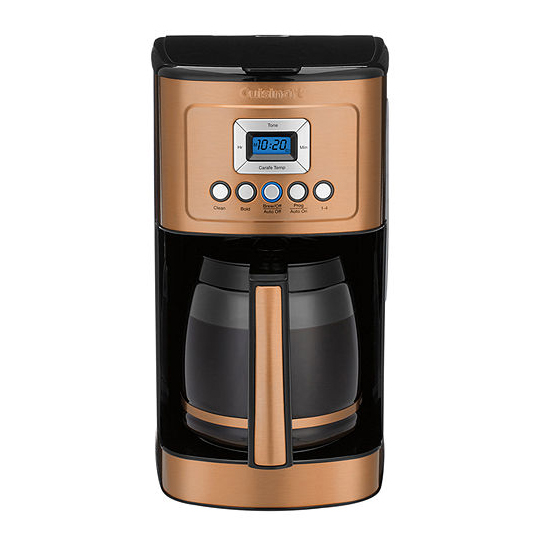 Drip Coffee Maker
Like most busy families, rush hour starts the minute we jump out of bed. How can I get my caffeine fix and still make it out the door on time?

Not a morning person? No problem, we've got just the solution. Many of our automatic drip models are programable, allowing you to prepare the machine the night before and set the coffee to automatically brew. So rejoice, night owls, we've got you covered.

Serving Size: Up to 12 cups

Convenience: Programable models, auto shutoff and brew pausing features give you ultimat5e control and ease. There are also models that automatically grind beans before brewing for the freshest taste possible.

Versatility: Many models feature brewing abilities for servings as small as 1-2 or groups as large as 12.

Design & Features: Add coffee and fresh water, and let the machine do the rest for you. Coffee is brewed internally and deposited into glass carafe that sits on a warmer. Some models feature thermal carafes that can preserve flavor and aroma longer and also wont break as easily as their glass counterparts.
Do you enjoy the process of handcrafting lattes and other beverages almost as much as drinking them. What would give me the barista experience I am looking for?

If you're an expresso fan we've got the tool fit for you– an espresso machine. These countertop devices allow you to craft and experiment with a world of expresso-based beverages.

Serving Size: 2 to 6 cups

Convenience: Skip the long lines and be your own barista in the comfort of your own home. Create your own master blend in less than 30 seconds– you'll be surprised by how easy it can be.

Versatility: Machines with built- in wands allow you to add the finishing touch of steam or froth for a cappuccino or latte. Duel- function filters allow for use of ground espresso or pods.

Design & Features: Pressure technology in select machines create bolder concentrated flavor. Select models may also control and stabilize water temperature for consistent results and flavor.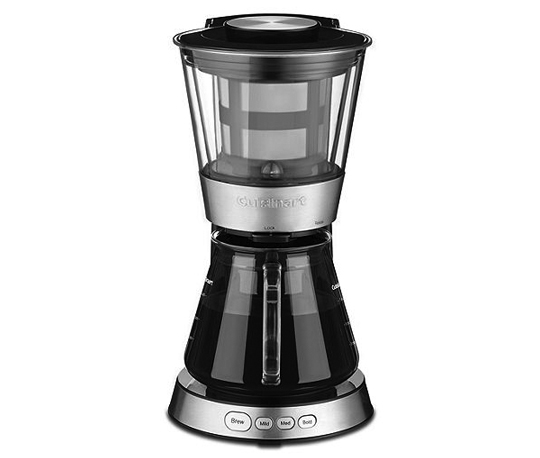 Cold Brew
Need a cold refresher and a caffeine fix? Cold brew coffee is calling your name and you can make it in your own kitchen. Serving Size: 1 to 7 cups

Convenience: Although it can take some extra time to brew, if you use a cold brewer you can refrigerate for up to a week and drink at your convenience.

Versatility: There is no technique learning to cold brewing, just remember to use coarse ground coffee and room temperature water.

Design & Features: Never drink watered down, stale or bitter coffee again. Cold brewers have steeping technology that reduces the acidic taste caused by dumping hot coffee on ice.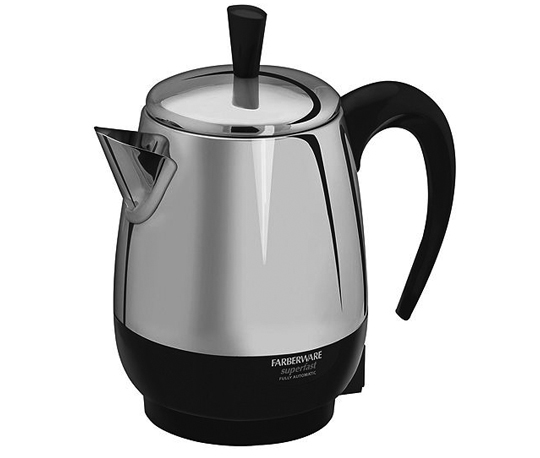 Perfect for entertaining the Percolator has made a comeback. Hosting bigger parties? Check out our Urns as well.

Serving Size: 4-12 cups foe Percolators and up to 45 cups for Urns.

Convenience: No paper filters needed and can produce one cup per minute for quick and mess free coffee making.

Versatility: Easy to transport anywhere, the percolator is best known small appliance for being outdoor friendly to support your caffeine needs, even electronic ones have detachable cords.

Design & Features: A tubing system helps water travel up to the chamber containing coffee grinds, so you can brew as much or as little as you'd like.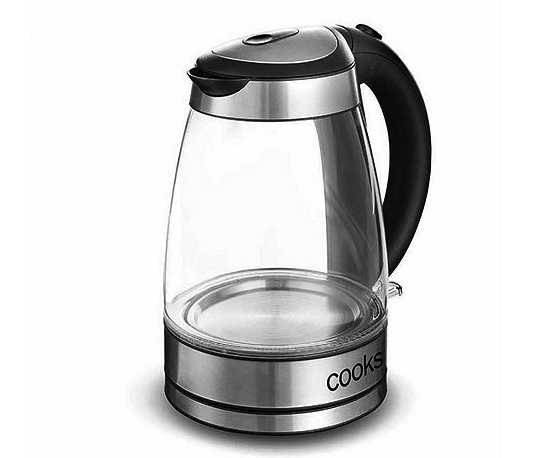 Looking for convenience but enjoy the simplicity of a Kettle? Electric kettle features allow for carefree use all the time.

Serving Size: 6 to 12 cups

Convenience: With a faster heating rate and auto shut off features, you won't have to wait for that watched pot to boil anymore.

Versatility: Boiling water is a breeze with an electric Kettle, whether it's for tea, coffee, cereals or something totally different– the possibilities are endless.

Design & Features: Kettles are extremely cost effective– all you need to add is water. Models come with removable cords making them portable for easy serving.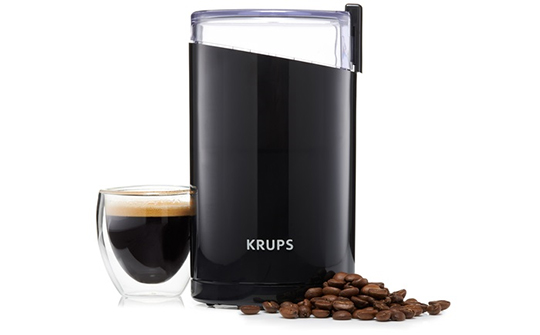 Do you like your grinds fine and smooth or do you prefer a coarser bean? The choice is yours. Create whichever you prefer with a coffee grinder and enjoy fresh coffee daily.

Serving Size: Up to 32 cups of ground coffee.

Convenience: With the right grinder the rich flavor is worth those extra couple minutes in the morning.

Versatility: Grind right before coffee making or enough to store for a couple of days.

Design & Features: Not as hard as you may think.
On the go and in need for something practical? Premeasured K-Cups is right for you! Make sure you have all the right accessories to style and organize your at home coffee shop! You can find mugs, coffee pod holders, coffee filters and more at JCPenney.