Promise Rings Guide: A Symbol of Commitment
Promise rings are beautiful way of sharing your love and showing the commitment between you and your partner. But what exactly is a promise ring, what does it mean, and where do you where it? Keep reading our guide on promise rings to learn more about this meaningful piece of jewelry.
What is a Promise Ring?
A promise ring is essentially a pre-engagement ring. You give one to your significant other, and wear one yourself, to have a physical representation of your relationship. It is a promise for the future, that you will stay connected and devoted to one another, that you will always be there for each other – but without the immediate expectation of marriage that comes with an engagement ring. Promise rings are typically smaller and simpler than engagement rings, too.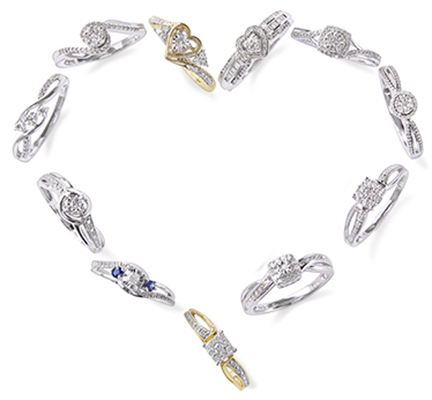 What do Promise Rings Mean?
Promise rings are usually intended for romantic relationships, and the practice dates back hundreds of years to the Late Middle Ages when they were known as "posy rings" ¬– the name being derived from the French work "poésie" for "poem" or "poetry." These rings were usually inscribed with poetic and romantic phrases, such as "united hearts death only parts."
Today, some couples use promise rings as legitimate pre-engagement rings, to show that they're fully committed to each other but not quite ready for an engagement and marriage. Other couples have zero intention of ever getting married, but they still want to have a tangible symbol of their love and devotion to one another.
Alternatively, promise rings can symbolize the strong bond between two close friends, or family members, like two halves of a locket or a pair of friendship bracelets. It's a promise to always be there for each other, no matter what life throws at you.
So, in truth, promise rings can mean whatever the couple wants them to mean – whether the relationship is romantic or platonic. You can also use promise rings as actual engagement rings if you prefer that style to a traditional engagement ring. No matter the reason for choosing a promise ring, the meaning behind it is entirely up to you!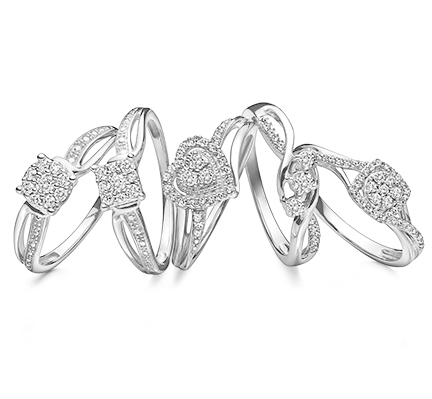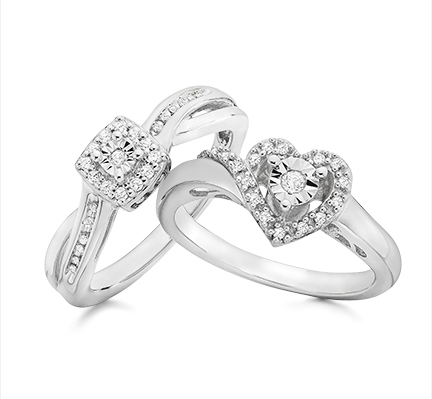 When do You Give a Promise Ring?
Much like an engagement ring, a promise ring is given when your relationship has reached a level for deeper commitment. There is no timeline for promise rings, but you might consider giving a promise ring on a meaningful day, like a birthday or anniversary, or even a holiday like Christmas or Valentine's Day. The same applies if you're wanting to give a close friend a promise ring. Choose a time, day, or place that's meaningful to both of you.
Where are Promise Rings Worn?
The traditional placement of a promise ring is the ring finger of the left hand if you're not married. If you are married, you could either move the promise ring to your right hand, or stack the promise ring with your engagement or wedding ring on your left hand. Ultimately, how and where you wear your promise ring is up to you. It could be a pinky ring or a thumb ring, whatever is the most comfortable placement for you. You could even put it on a chain and wear it as a pendant necklace if wearing a ring isn't your preference.
Where to Get Promise Rings?
At JCPenney, we have a beautiful collection of stunning promise rings in a wide range of styles. Whether you're looking for a gold or silver promise ring, or a diamond promise ring, you'll be sure to find the perfect fits for you and your loved one. If you'd like a promise ring with a deeper meaning, we carry a lovely assortment of birthstone rings, or you can choose a personalized ring that you can get engraved with a significant date, name, or phrase. We also offer special financing on fine jewelry purchases when using a JCPenney credit card, and free shipping is available online!