November Birthstone Jewelry: The Golden Citrine
Citrine is said to have been a gift from the sun with special healing powers. The name comes from the Latin work "citrina" meaning yellow, due to its golden color. It has also been referred to as the "merchant's stone" or "money stone" based on the belief that it would bring prosperity. Citrine is the November birthstone, and if it happens to be your birthstone, keep reading to learn more!
What is Citrine and Why is it Yellow?
Citrine is a rare, naturally occurring variety of quartz that can be found in geodes (like amethyst), with a color ranging from pale yellow to golden brown and red orange depending on the amount of oxidized iron in the crystal. Citrine is nearly identical to yellow topaz, though you can tell them apart from their difference in hardness (citrine is a 7 on the Mohs scale, whereas yellow topaz is an 8). This hardness means citrine is a highly durable gemstone that can withstand daily wear in all types of jewelry.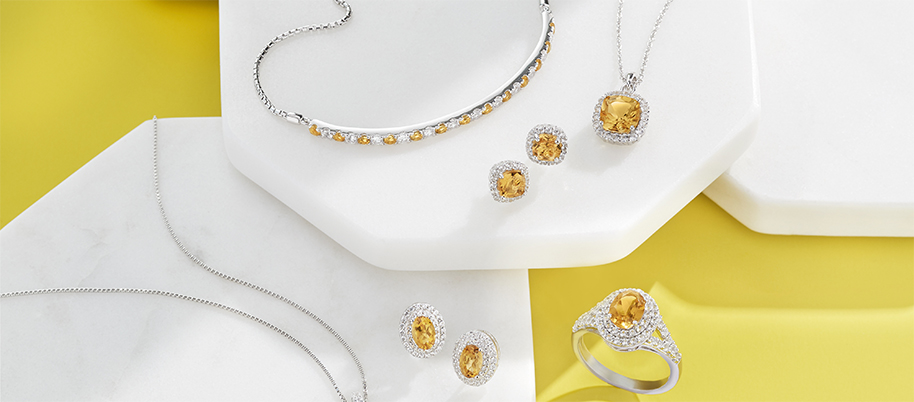 What is the Meaning and History of Citrine?
Citrine is a gemstone that has been sought after for thousands of years. It was valued as a precious gemstone in Hellenistic Greece between 300 and 150 BC; iconic images were carved into them and they shaped into ornaments, and they were also used to decorate jewelry and tools. The ancient Egyptians used citrine gems as talismans, and it was believed they would protect against snake venom and evil thoughts. Roman priests even fashioned citrine crystals into rings, and the stone was used in Scottish jewelry and weapons during the Victorian era. More recently, citrine jewelry was a staple of the Art Deco period of the early 1900s, especially sought after by Hollywood stars.
In addition to bringing prosperity, the November birthstone is also believed to help with physical ailments by promoting health and soothing tempers for those who wear them. It's also said that citrine can help promote mental and emotional health by boosting the wearer's energy, self-awareness, and optimism.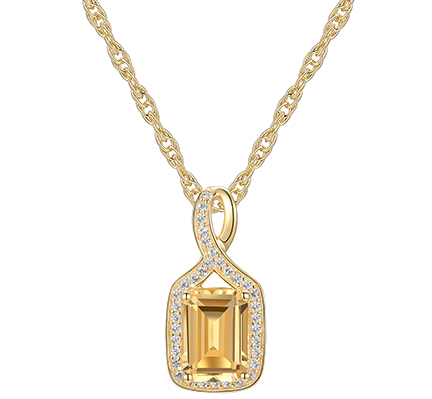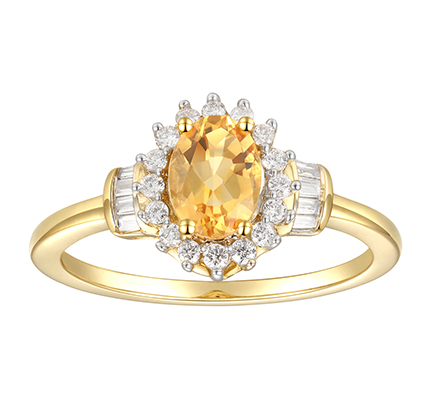 How to Care for Citrine Jewelry: Cleaning and Storage
While the November birthstone has a hardness rating of 7 out of 10 on the mohs scale, making it quite durable to wear as jewelry, citrine is still prone to scratches like any of form of quartz. You should also avoid sudden temperature changes and harsh chemicals to prevent unwanted damage. The best way to clean citrine jewelry is with a soft cloth using mild soap and warm water. For storage, avoid putting citrine in the same container as harder gemstones like diamonds or sapphires. If you only have one jewelry box, we recommend wrapping your citrine in a soft cloth before putting it away.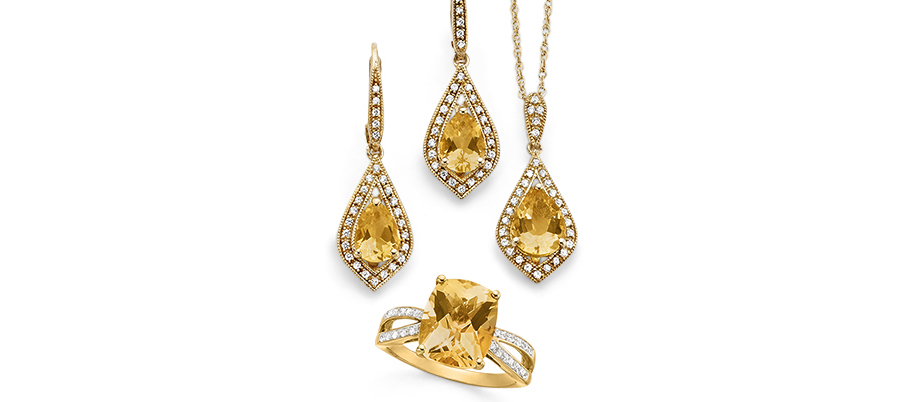 If you're looking for the perfect piece of genuine citrine jewelry, JCPenney has you covered. We have an amazing collection of November birthstone jewelry, including cocktail rings, pendant necklaces, and tennis bracelets. These genuine orange and yellow citrine jewelry pieces are all affordably and competitively priced, making them a great option as a gift for yourself or a loved one. And if you have a JCPenney credit card, we offer special financing for fine jewelry purchases. Shop online for citrine jewelry and save more with free shipping!