September Birthstone Jewelry: The Stunning Sapphire
September Birthstone Jewelry: The Stunning Sapphire
People who are born in September are lucky to count the sapphire as their birthstone. This precious gemstone is the most valuable and rarest naturally occurring blue gemstone, with a history reaching back thousands of years. Sapphires represent loyalty, integrity, and wisdom and they've been highly regarded in various religions and royal families – so if you were born in September, you've got quite the special birthstone!
What is a Sapphire and Why is it Blue?
While most sapphires are a shade of blue, they're actually formed from a mostly colorless mineral called corundum. The blue color depends on trace amounts of metals like iron and titanium found in the crystal structure. The color of a sapphire determines its value. The more "pure blue" it is, based on the saturation and tone of the color, the more valuable it is.
But you can also find sapphires in other colors like purple, black, pink, and green (these are called "fancy sapphires"). And while red sapphires technically exist (formed from red corundum) they are officially known as rubies – aka, July's birthstone.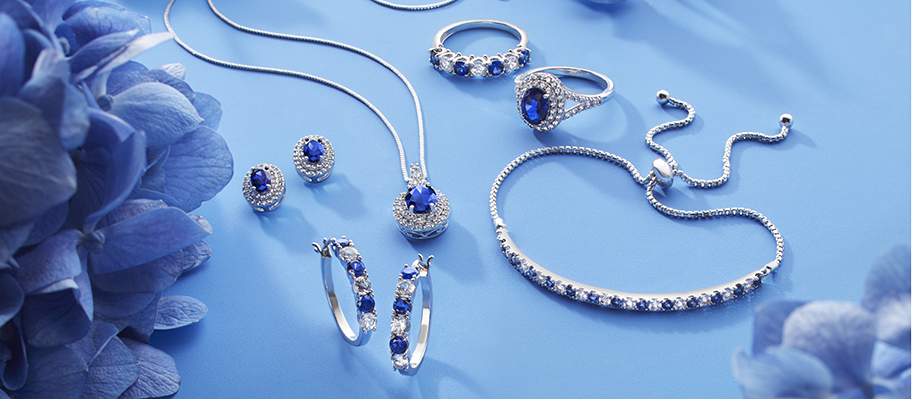 What is the Meaning of Sapphires?
The word "sapphire" has many roots, notably deriving from the Latin word for blue ("sapphirus") and the Greek word for precious stone ("sapherios"). However, it is believed the Ancient Greeks were originally referring to lapis lazuli, which is a type of metamorphic rock. Name origins aside, the sapphire was believed to represent the purity of the soul, making it a popular stone worn by priests and religious figures. Medieval kings of Europe also believed the stone would protect them from harm and envy, so they wore sapphire rings and brooches.
In more modern times, sapphires have become the traditional fifth wedding anniversary gift. When wearing sapphire jewelry, it's believed that the gemstone will give the wearer what their heart most desires, such as good health, happiness, and wealth. It's truly a birthstone with history and meaning as beautiful as the stone itself.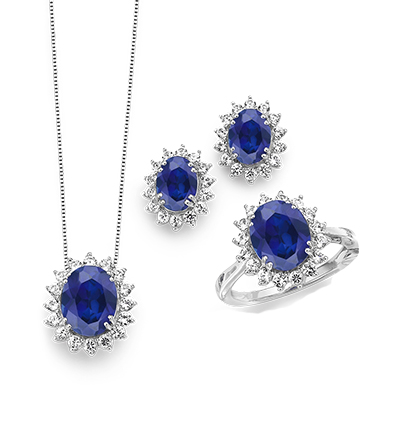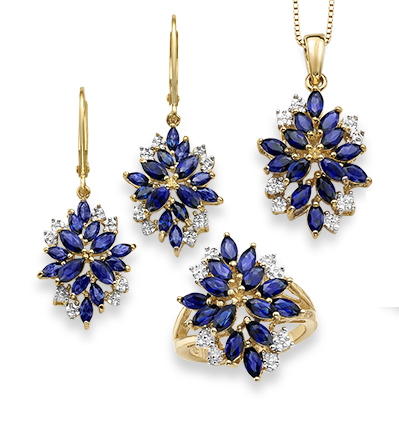 What is the Difference Between Natural and Synthetic (Lab-Created) Sapphires?
Like the ruby, you can also find synthetic (or lab-created) sapphires. Because they are so similar, the process for creating synthetic sapphires is pretty much the same as lab-created rubies. They both use intense heat and pressure in a laboratory environment. The end result is a lab-created sapphire that is virtually indistinguishable from a natural sapphire, but it's far less expensive than a naturally occurring gemstone.
Sapphires are also extremely hard and durable, second only to diamonds on the Mohs scale, so synthetic sapphire has a wide range of uses outside of jewelry – including windows, computer circuits, and lasers. But in terms of birthstone jewelry, sapphire rings and other mounted jewelry are excellent options because the stone can withstand daily wear without being damaged.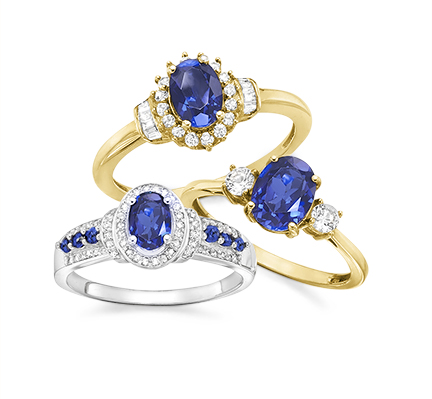 At JCPenney, we have a stunning selection of genuine and lab-created sapphire jewelry to choose from. Whether you're looking for cocktail rings, pendant necklaces, or a pair of sapphire earrings, we know you'll find the perfect piece of birthstone jewelry for yourself or a loved one. And if you're looking to save more, we offer special financing for fine jewelry purchases when using a JCPenney credit card.