Jewelry Trends:
How to Wear Stackable Rings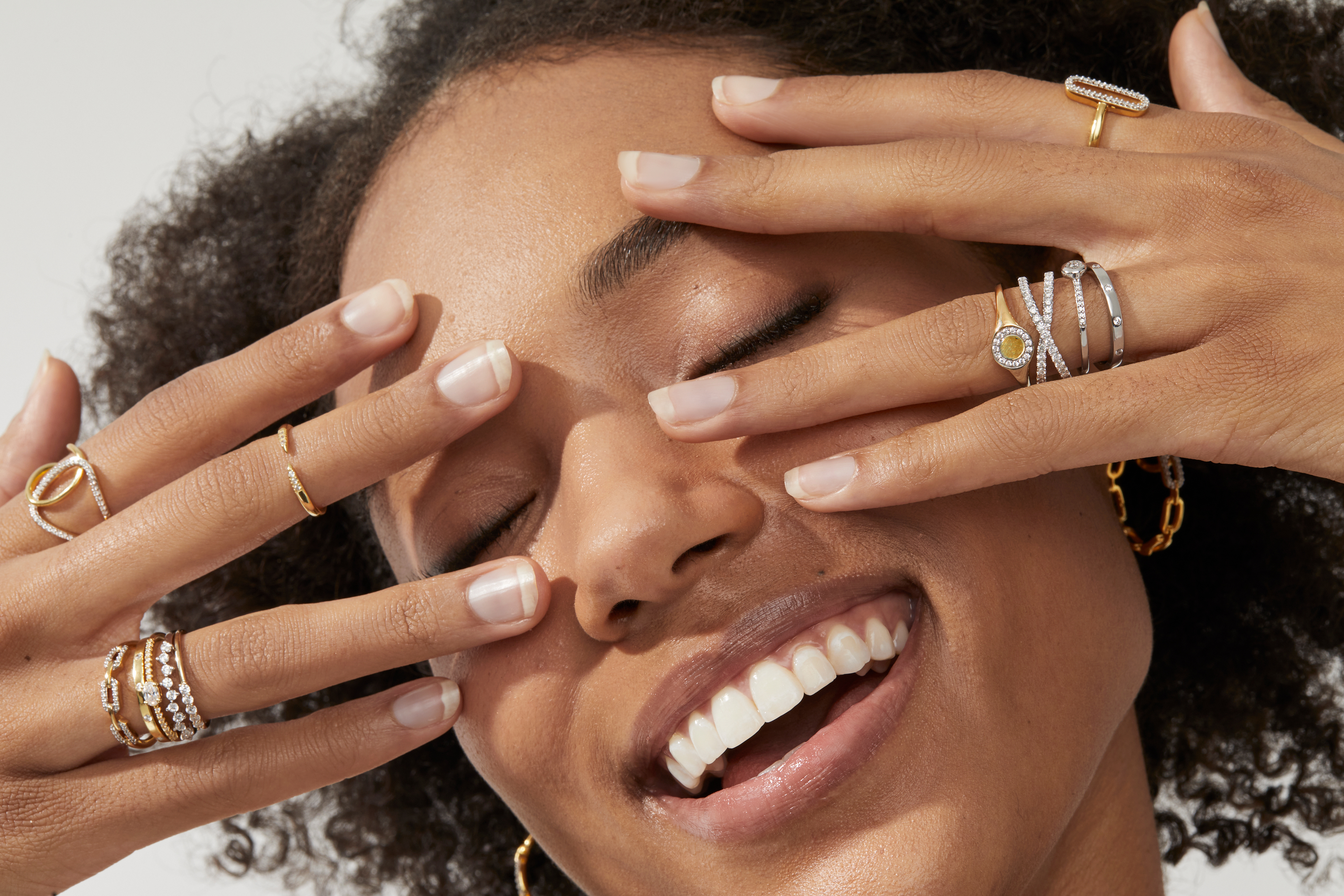 Wearing stackable rings is one of many jewelry trends that has stood the test of time, and it's only grown more popular over the years. In fact, many bridal ring sets feature stacked rings in addition to fine and fashion stackable rings. But there are some important things to keep in mind when stacking multiple rings. This JCPenney jewelry trends guide to stackable rings will give you the knowledge to know how to stack rings like a pro.
How Do You Stack Rings?
Stackable rings are simply rings that you stack up on your finger, so it's as easy as wearing two or more rings on one finger. This can be tricky when you're shopping online, so it's important to know your ring size and the dimensions of the rings you want so they fit comfortably on your fingers. Thankfully, we have a useful ring sizing guide that can help you out – especially if you're trying to decide on multiple thin rings, or one larger accent ring sandwiched between two smaller rings.

How Many Rings Should You Wear?
That really depends on your style preference. If you want a more minimalist look, two or three rings on one finger would do the trick. But if you want to make a bolder statement, you can stack multiple rings between the second knuckle on your finger, or wear stacks of rings across multiple fingers. You could even opt for a thumb ring or pinky ring for some extra flair.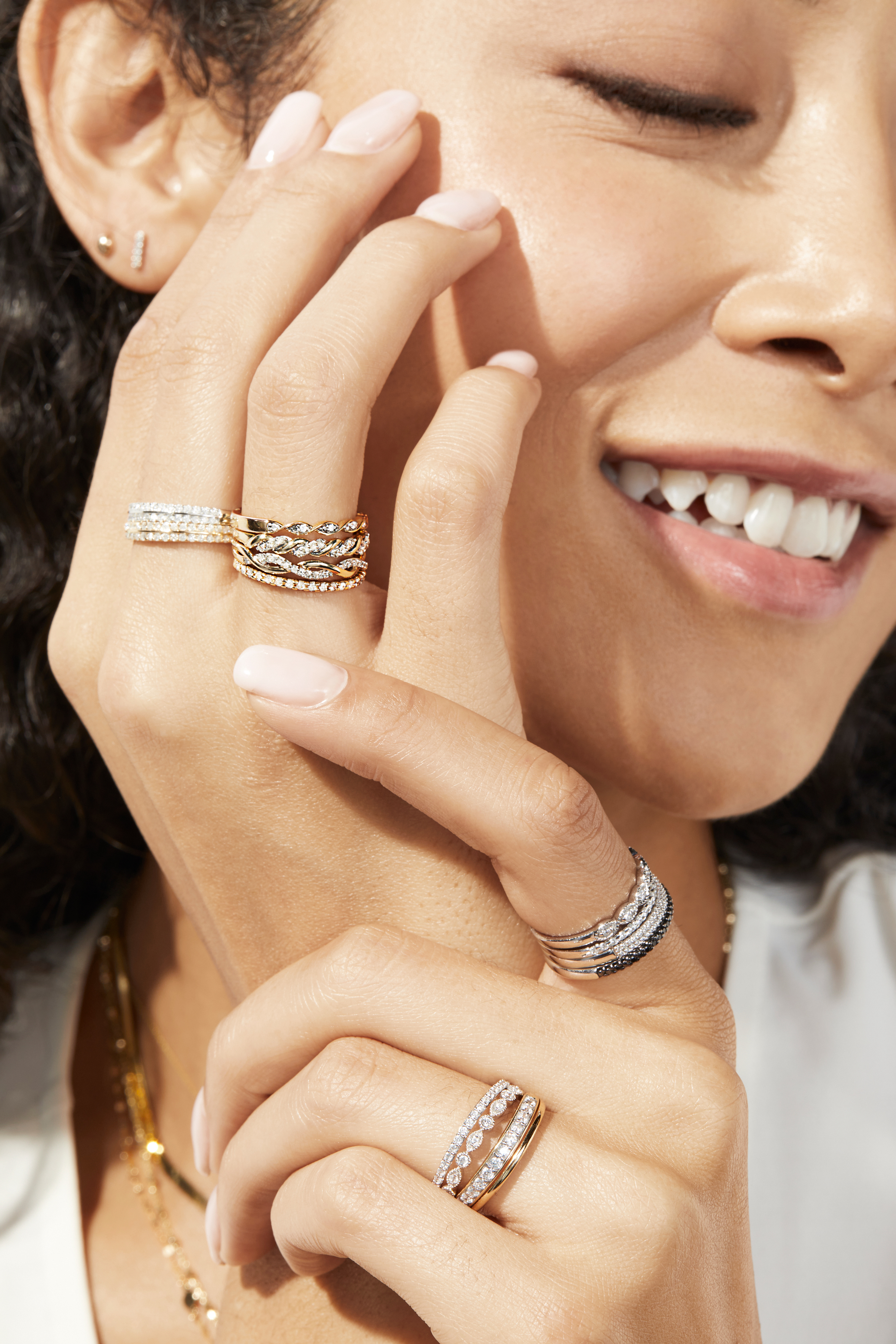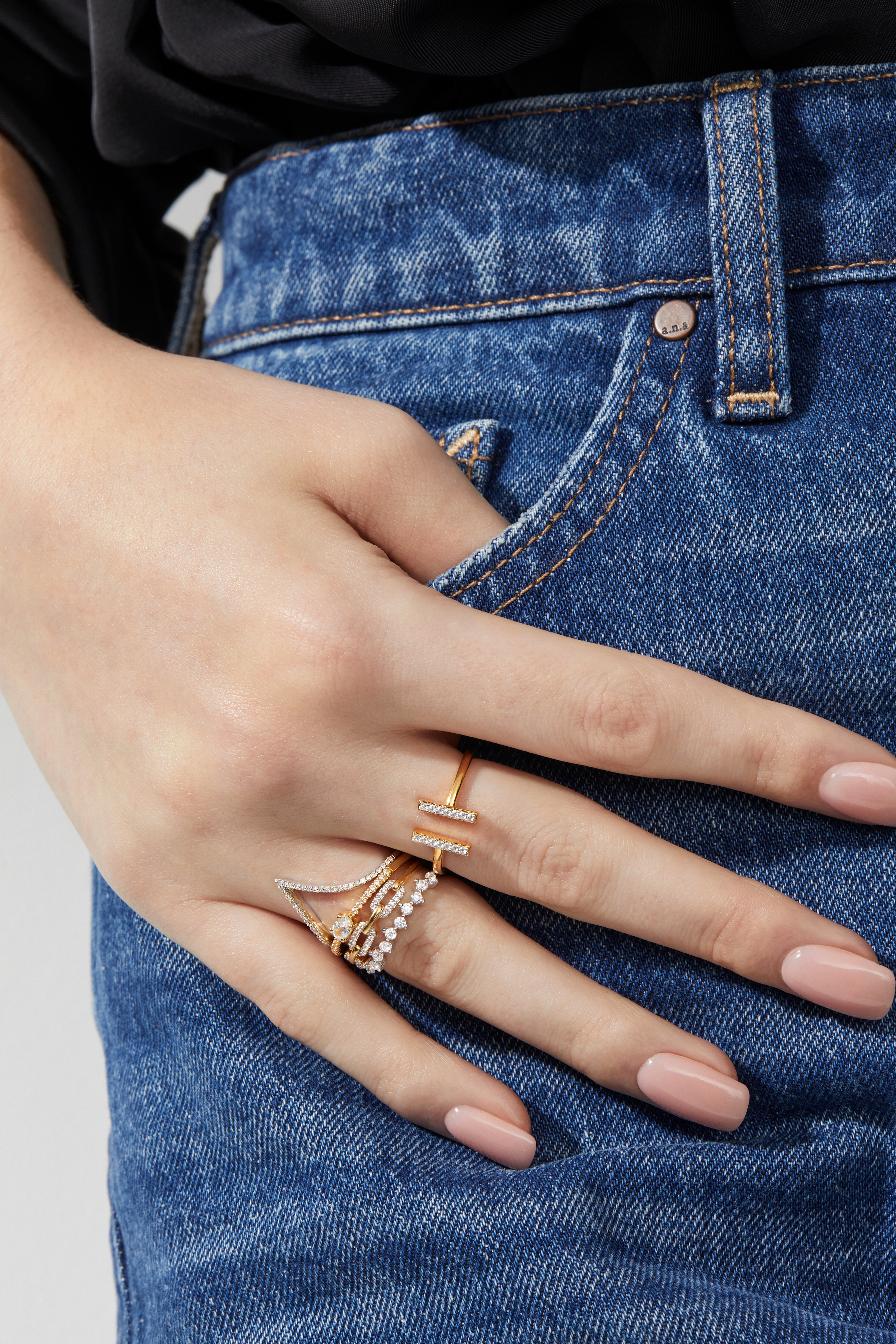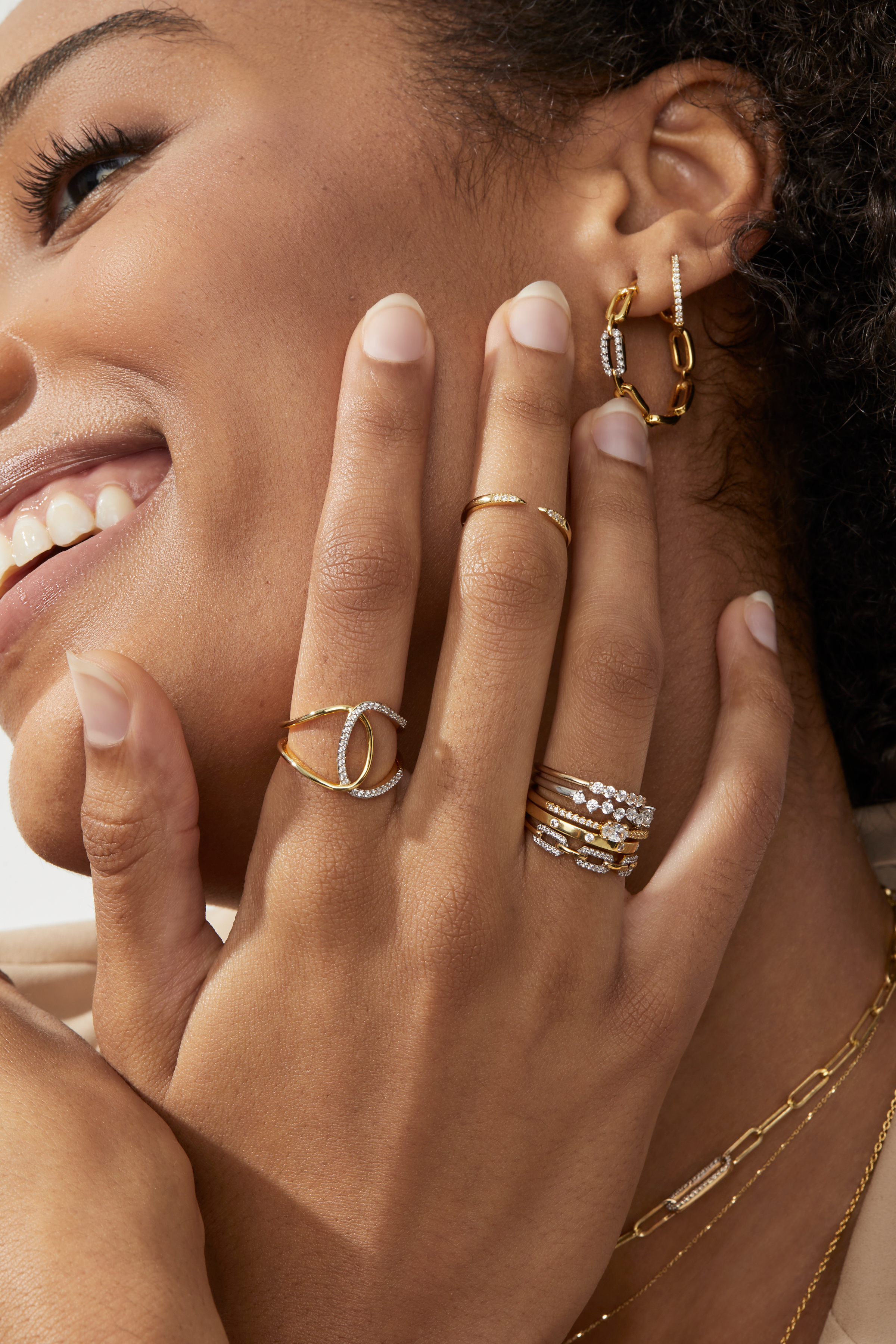 What Metal Types Are Good for Stackable Rings?
All types! The beauty of the stackable rings trend is that the rings can be as uniform or varied as you'd like. You can get a gorgeous set of gold stackable rings, or mix and match with different colors like white gold rings or rose gold rings, other metal types like sterling silver rings, or the more colorful varieties of fashion stackable rings. To add an extra layer to your ensemble you can also mix things up with complementing gemstones on each ring. From simple diamond rings, to stackable birthstone rings, having a few gemstone rings in the mix can really make your stacked rings stand out.
If you're not sure what metal types look best for you, we also have a jewelry metal type guide to help you find the best metal color for your skin undertones. This guide will also help you choose pieces for other jewelry trends and types, such as layered necklaces.
How Do You Keep Stacked Rings Together?
If the rings fit right, you shouldn't have to worry too much about movement. But if your stacked rings keep spinning around or falling out of order, you can use a connector like a flexible ring adjuster to hold the two rings together. An even simpler solution would be to tie them together with a piece of string that matches the metal color, so it doesn't impact your vibe. The most permanent solution is soldering the rings together so they don't fall apart, but this option is usually reserved for stacked wedding bands or engagement ring sets. You also don't get any visible gaps between the rings, which may or may not be your preference.
No matter your ring stacking preferences, JCPenney has a great collection of stackable rings available in all the sizes, shapes, and colors you could hope for. Shop all the latest trends in our Jewelry Trend Shop online today and save with free shipping!