Diamond Jewelry 101: Types, Trends, and Caring for Diamonds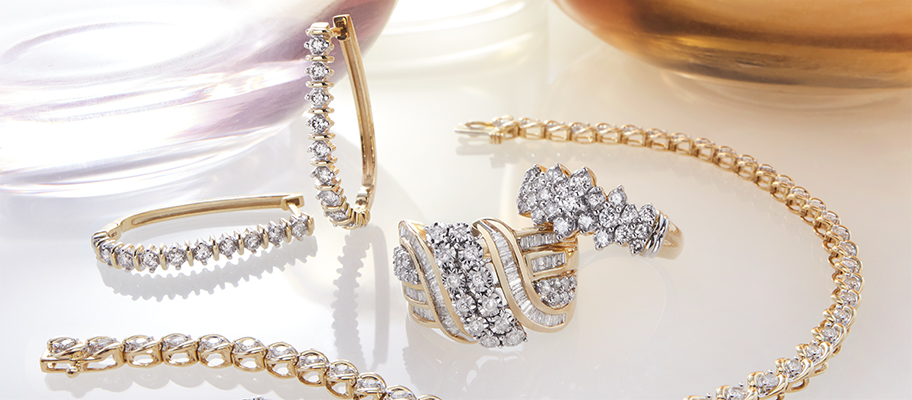 Diamonds are the single-most popular and sought-after gemstones. They are featured in a variety of jewelry pieces – most notably engagement rings – because of their beauty and durability. The value of a diamond is determined by the 4Cs of diamonds (cut, carat, color, and clarity) but we have another guide for that. Read on below for more information about the different types of diamond jewelry and how to care for this most precious gemstone.
How to Clean Diamonds
Diamonds might be the hardest stone in the world, but they're also grease magnets, so it's important to keep your diamonds clean to maintain their signature sparkle. The easiest (and safest) way to clean your diamonds is to use a "degreasing" solution of warm water and mild dish soap. Let your diamond jewelry soak for about 30 minutes, then rinse it off under warm water. If there's still a bit of dirt and grime, use a clean soft-bristle toothbrush to gently wipe it away. Once the diamond is clean, simply dry it off with a soft, lint-free cloth – and then you're good to go!