Effy Redefines the Meaning of Fine Jewelry for Women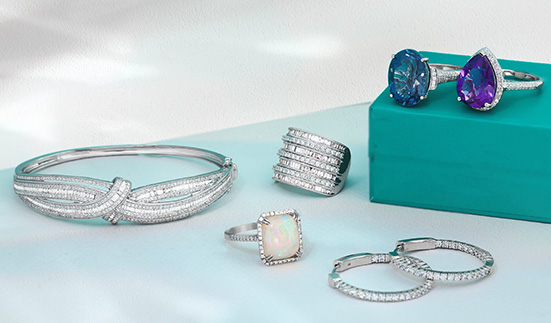 When you think of fine jewelry, images of gold, silver, diamonds, and gemstones ignite your imagination in a series of endless combinations. Since 1979, Effy Hematian's exacting eye and passion for the craft have allowed him to elevate the art of fine jewelry to dizzying heights with the Effy brand.
Each piece is handcrafted with meticulous attention to detail using the lost-wax process. The artists shape wax models of the jewelry, pour plaster over them to capture the intricately shaped form, and then the wax is burned out in a kiln. Precious metal is then poured into the hollow image and left to cool to create the final piece, which is polished before hand-setting the vividly colored gemstones. A final polish is then performed to bring Effy's breathtaking visions to life.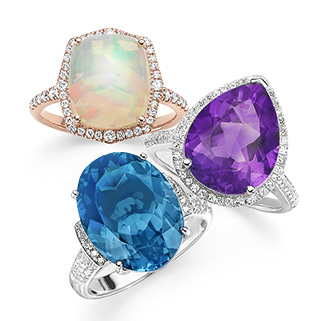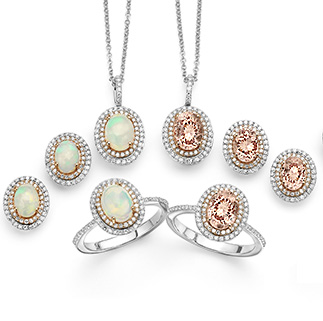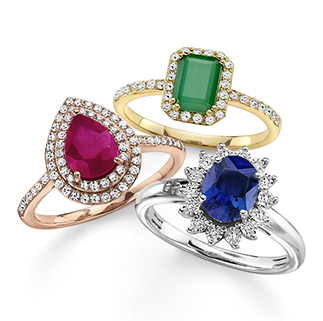 An Exuberant Rainbow of Colors to Choose From
Effy chooses the best quality gemstones available on the market to maintain the highest standard in jewelry manufacturing. The Effy fine jewelry collection at JCPenney has everything you could possibly want – from staples like diamond hoop earrings set in 14K white gold, to unique gemstone rings set with genuine rubies, sapphires, and emeralds in 14K yellow and rose gold. Effy's take on these classic jewelry pieces is inspired by everyday beauty, designed to be admired at every angle.
The collection holds a stunning variety of bangle bracelets laced with freshwater pearls, sterling silver tennis bracelets emblazoned with your choice of alternating gemstones and diamonds, and Ethiopian opal halo rings, studs, and pendants. The pieces are as versatile as they are beautiful, making Effy jewelry the perfect accessory for everyday wear or for stopping the show at formal events.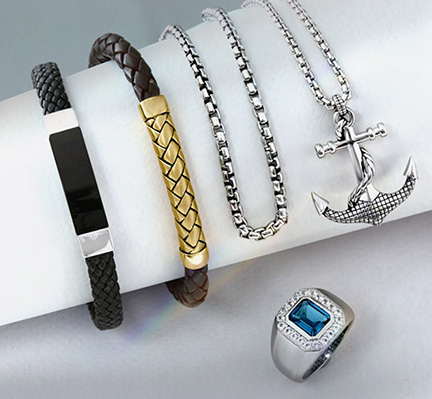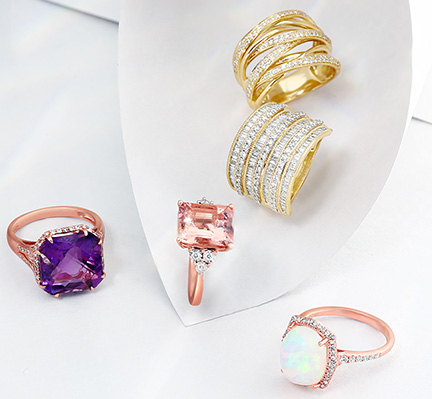 A Masterful Collection Men's Fine Jewelry
While most Effy fine jewelry is crafted with an alluring feminine mystique, the brand also offers a selection of strong, sleek, and stylish men's jewelry. Effy's Men's Collection is designed with the modern gentleman in mind, using distinctly masculine textures across a variety of sterling silver chain necklaces and bracelets, as well as lustrous signet rings and pendants. Many of the pieces are tastefully finished with black rhodium that will go with anything, while other pieces are crafted with a mix of polished metal and black leather accents to create a brilliant contrasting look.
Whether you're shopping for yourself a loved one, Effy fine jewelry at JCPenney is sure to make the perfect gift. Shop our collection of fine jewelry for women and men online and save more with special financing when using a JCPenney credit card. Free shipping available!