Ring Jewelry Guide: All Things Rings
Rings! Who doesn't love a gorgeous ring? A classic piece of jewelry, rings are worn by just about everyone for a variety of occasions. From engagement rings and wedding bands, to fashion jewelry and birthstone rings, here's an overview of your favorite type of jewelry.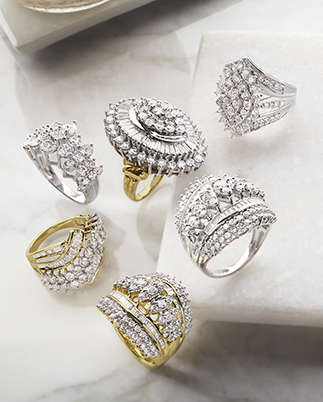 A Brief History of Rings
The concept of rings being worn as decorative finger jewelry has been around for literal millennia, dating all the way back to the Bronze Age, where rings were discovered from the Indus Valley Civilization of South Asia. Since that time, rings have been used as jewelry across other ancient cultures throughout history, including Ancient Egypt, Greece, Rome, and the Middle Ages in Europe.
Each finger has its own symbolic meaning, so the placement of a ring signifies something different. For example, the ring finger on your left hand is the standard placement for an engagement or wedding ring. This is because it was believed the left finger is directly connected to your heart via the "vena amoris" (the vein of love) – a belief that originated in Ancient Egypt. Placements for other rings include the left pinky finger for signet rings and the pointer finger of your right hand for birthstone rings, while thumb rings were originally worn by archers to prevent injury to their thumbs while shooting arrows.
While the style and functionality of rings have varied from culture to culture, it's clear that rings have continued to stand the test of time as a fashionable and versatile piece of jewelry.
How to Measure Ring Size
Before your purchase your next favorite ring, it's important to figure out your ring size. Thankfully, we have a super simple ring sizing guide to help you out. You can either use this to measure someone else's ring if you're trying to buy a gift, or measure your finger directly to find your own size. No matter your taste or style preferences, you're sure to find a ring that fits perfectly for you.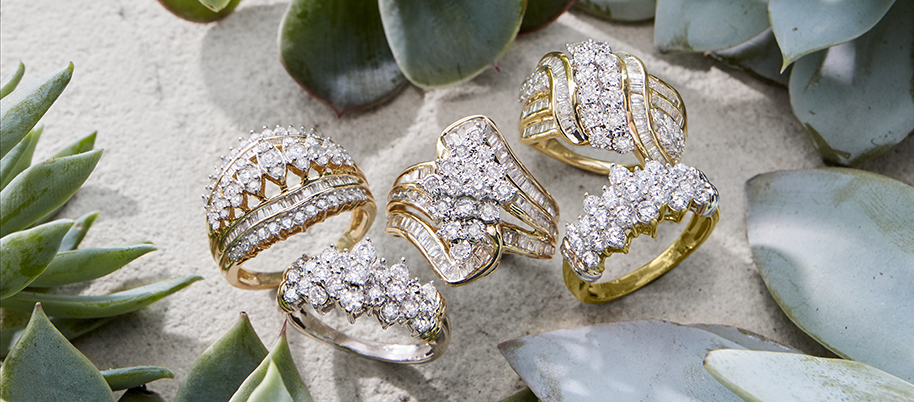 Finally, when purchasing your next ring from JCPenney, make sure you keep it protected by purchasing one of our jewelry protection plans, that will help keep it nice for years to come!