The 5 Cs of Diamonds: Cut, Carat, Clarity, Color, and Choice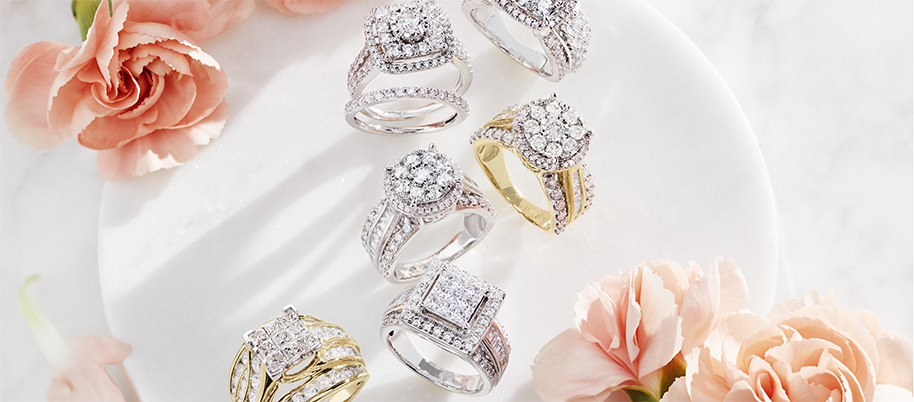 Diamonds are among the best-known and most sought-after gemstones in the world. They've been used to adorn jewelry throughout history, and today they're most commonly used in engagement rings, wedding rings, and special anniversary or birthday gifts. The hardness of diamonds means they are extremely durable and the high dispersion of light give them a brilliant, fiery look. However, it's important to note that not all diamonds are the same.

To help customers understand the quality and value of a diamond, multiple organizations have developed a universal grading system known as the "5 Cs" of diamonds, which stands for cut, carat, clarity, and color (in no specific order).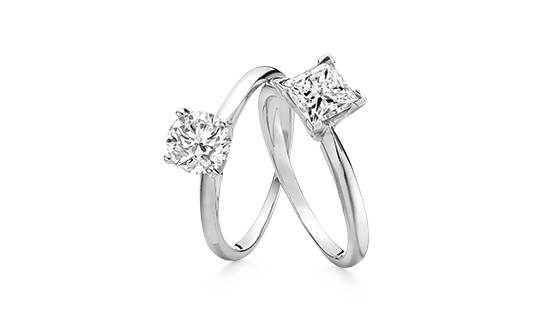 Diamond Cut: The Sparkle of the Stone
The cut of a diamond refers to how it has been crafted and polished by a jeweler from a rough gemstone to a sparkling diamond – not to be confused with the shape of a diamond. A diamond's shape is the outline figure of a diamond (like a princess-shaped stone), whereas the cut of a diamond refers to the number of facets, symmetry, dimensions, and reflective qualities present in the stone. A diamond's cut has the largest impact on its overall appearance because the pattern of cut surfaces (also known as facets) gives the stone its famous sparkle.
Diamond cutting techniques have been refined over hundreds of years using mathematical guidelines to better capture and reflect light through the gemstone. Deeply cut or shallow-cut diamonds will cause the light to spill out through the bottom or sides of the stone, making it look dull and lackluster. A properly cut diamond will allow the light to dance through the facets and bounce back through the top of the stone, achieving that signature diamond dazzle.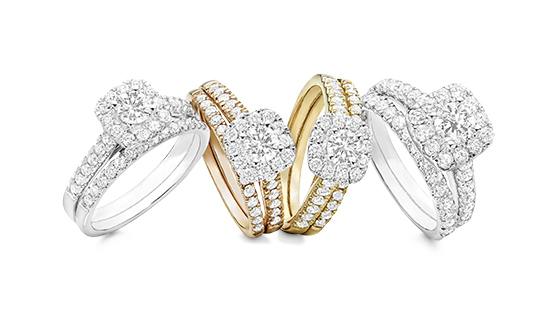 Diamond Carat: The Weight of the Stone
The mass of a diamond is measured by carat weight, and one carat is defined as 200 milligrams. The single carat is then divided into 100 points, allowing for extremely precise measurements of the stone – for example, a 50 point diamond is ½ carat, and a 25 point diamond is a .25 carat stone. But mass doesn't equal physical size: two diamonds with the same carat weight can be different sizes, depending on the cut quality, weight distribution, and the shape of the stone – so the size of a diamond isn't everything.
It's also important to consider total carat weight, which is used to measure the total mass of diamonds or gemstones on a piece of jewelry. If you have a diamond necklace with multiple gemstones, or a pair of diamond earrings, you would calculate the total carat weight of all the diamonds to assess the value of the piece, rather than noting the carats in each individual stone.
Diamond Clarity: The Inclusions of the Stone
Diamond clarity is the measure of internal defects, or inclusions, found in the gemstone on a scale of included to flawless (the most rare). These defects could be other minerals, unwanted diamond crystals, or cracks within the stone. These inclusions impact the overall clarity of a diamond – based on the number, size, nature, relief, and position of the inclusions - and can reduce its sparkle and glow; but most inclusions found in gem-quality diamonds don't affect their structural integrity or visual performance. In fact, many are too tiny to even be seen by the naked eye, and they can also be hidden by jewelry settings.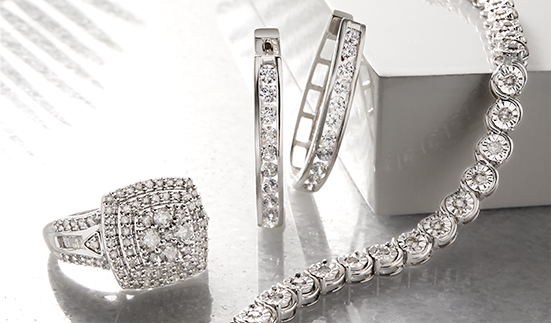 Diamond Color: The Hue of the Stone
The final indicator of a diamond's quality is its color, ranging from colorless to yellow. The finest diamonds are totally colorless with a grading of "D," while the least rare and lease expensive diamonds have a light yellow color with a grade of "Z," with a spectrum of shades in between. It's often difficult to see a single diamond's true color, so it can be helpful to compare diamonds side by side to gauge the amount of color present in the stone. There can also be other colors of diamonds besides yellow, such as blue or pink, caused by impurities or defects within the stone. In these cases, a more intense color is desired as they are extremely rare – even rarer than pure, colorless diamonds.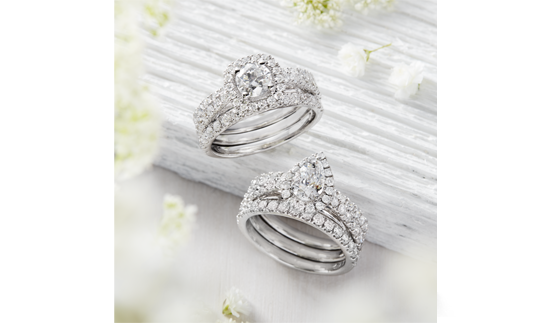 Diamond Choice: Mined or Lab-Grown
Due to innovation in the diamond industry, customers now have two choices when it comes to diamond origin: natural/mined diamonds or lab-grown diamonds. It is important to note that lab-grown diamonds are chemically, physically and visually identical to mined diamonds, so you will get the same hardness, brilliance and fire you love with lab-grown diamonds. Natural diamonds are mined from the earth whereas lab-grown diamonds are grown in a lab. Natural diamonds are often prized due to their rarity, whereas lab-grown diamonds generally cost less than natural diamonds so you can get a bigger sized lab-grown diamond for the same price as a smaller natural diamond. Ultimately, choosing the right kind of diamond is a personal choice based on your preference of diamond origin. Now that you have the facts you can make the best decision. JCPenney offers a great assortment of both mined and lab-grown diamonds so you can easily find what you are looking for when shopping for a diamond.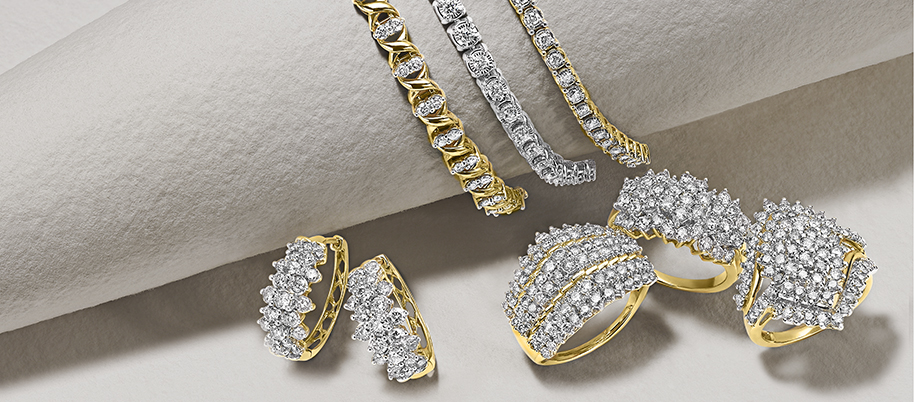 At JCPenney, we carry a dazzling collection of genuine diamonds in a variety of cuts, shapes, and colors – including engagement rings, pendant necklaces, drop earrings, and more. We also offer a stunning assortment of lab grown diamond jewelry as a more affordable alternative – and since lab grown diamonds are identical to natural diamonds, you'll experience that brilliant fire that makes a diamond a diamond. Shop online today and take advantage of our special financing offers when using a JCPenney credit card on your fine diamond jewelry purchase.