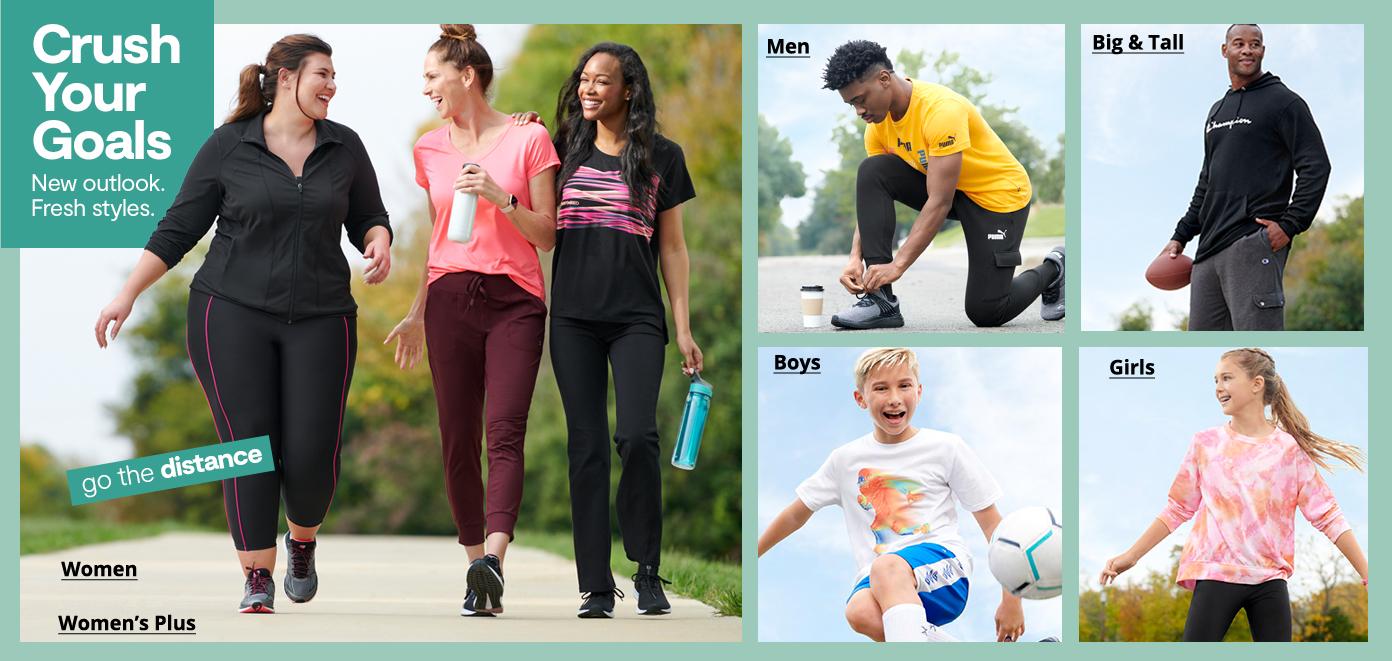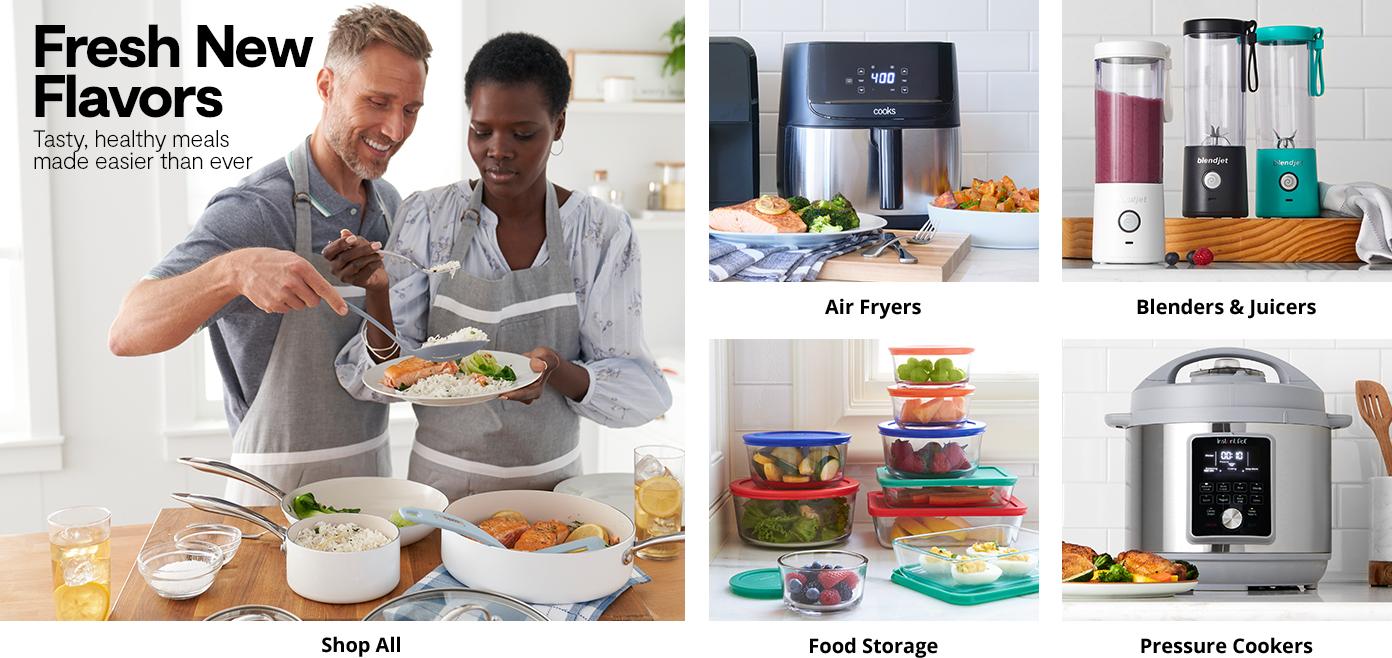 Shop Activewear & Athletic Shoes at JCPenney
Shop the JCPenney collection of activewear and workout clothes for men, women and children. Browse your favorite brands including Puma and Champion to find sweatshirts, yoga pants, and t-shirts for the whole family. You can also find athletic shoes from favorite sportswear brands in the JCPenney activewear collection. Shop for Nike and Adidas sneakers, running shoes, basketball shoes, and more – available in regular or wide width to suit your shoe needs. No matter the activity, JCPenney has all the home essentials you need to workout in style.
Fitness Trackers & Exercise Equipment for At-Home Workouts
Wearable tech can log all your daily steps, track your water intake, and stay connected when you're on the go. Choose a smart watch to connect everything, or use a fitness tracker that keeps the focus on your health. Find styles made for everyone in the JCPenney selection of wearable fitness trackers and smart watches, and keep moving!

JCPenney also has fitness and healthy living equipment from top brands that will help you build a healthy routine into your life with no membership fee! Shop massagers, facial saunas, light therapy machines, food scales, and more to maintain your physical and mental health at home. Check out our collection to find wellness-boosting tools that suit your needs.
Healthy Eating, Breathing, and Sleeping
The foundation to any healthy lifestyle is healthy eating that begins at home. Stock your kitchen with air fryers, juicers, and blenders from JCPenney to make your home a healthy home. Air fryers mimic the taste of deep-fried food without actually deep frying, and you can use juicers and blenders to make delicious smoothies from fresh fruit and vegetables to fuel yourself up for the day.
You can also make the air around your living space cleaner than ever with an air purifier! Air quality is essential to living a happy and healthy life, and our air purifiers will remove and airborne allergens that might make you sick. We also carry humidifiers and dehumidifiers so you can control the moisture present in your home. And for a perfect (and healthy) night's sleep, shop our collection of antimicrobial and hypoallergenic bedding! From sheets and blankets, to bed pillows and mattress toppers, get the most out of your sleep with bedding free from allergens and bacteria.
On top of all this, your home can smell pleasant and fresh with essential oil diffusers. Relax in the scent of lavender, or enjoy your favorite aroma from an ultrasonic essential oil diffuser from JCPenney. Look for essential oil diffusers to match your home's décor or choose a small diffuser for your car. Healthy homes and healthy people start at JCPenney.