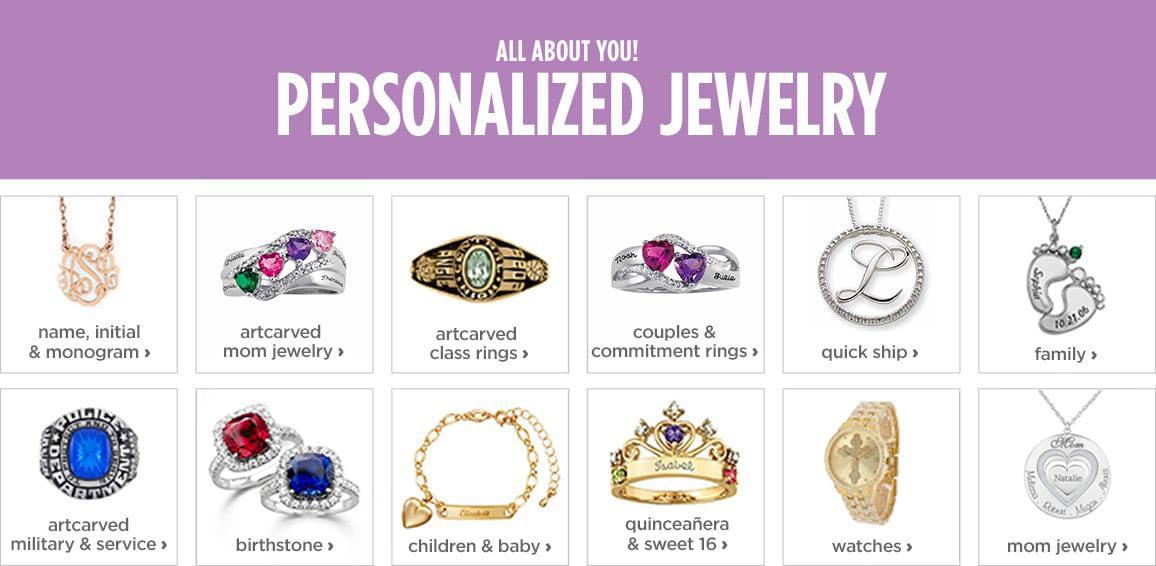 Shop Personalized Jewelry at JCPenney
Personalized jewelry is the perfect idea if you're looking to give someone a unique present for a special event, birthday, or no particular reason at all. You can preserve a name, special moment, date, or initials by personalizing a piece of jewelry that can be kept close to the heart. The best personalized jewelry is that which touches the recipient with its special meaning. Add your name to a fashion ring, design your children's birthstones into a pendant necklace, or etch a meaningful quote into your wedding band. With personalized jewelry from JCPenney, you can create whatever you want. We offer a wide variety to choose from, be it bracelets, earrings, or pendants – the collection has it all.
Personalized Jewelry from the Best Brands
Picking personalized jewelry makes you pause and think about your loved ones and what they would appreciate. Pick a personalized bracelet to let the special person in your life know that you're thinking about them. No matter who you're buying for, JCPenney has the best brands to make your loved ones feel on top of the world, including Artcarved, Made in Italy, and PS Personal Style. Shop online and share the love today.