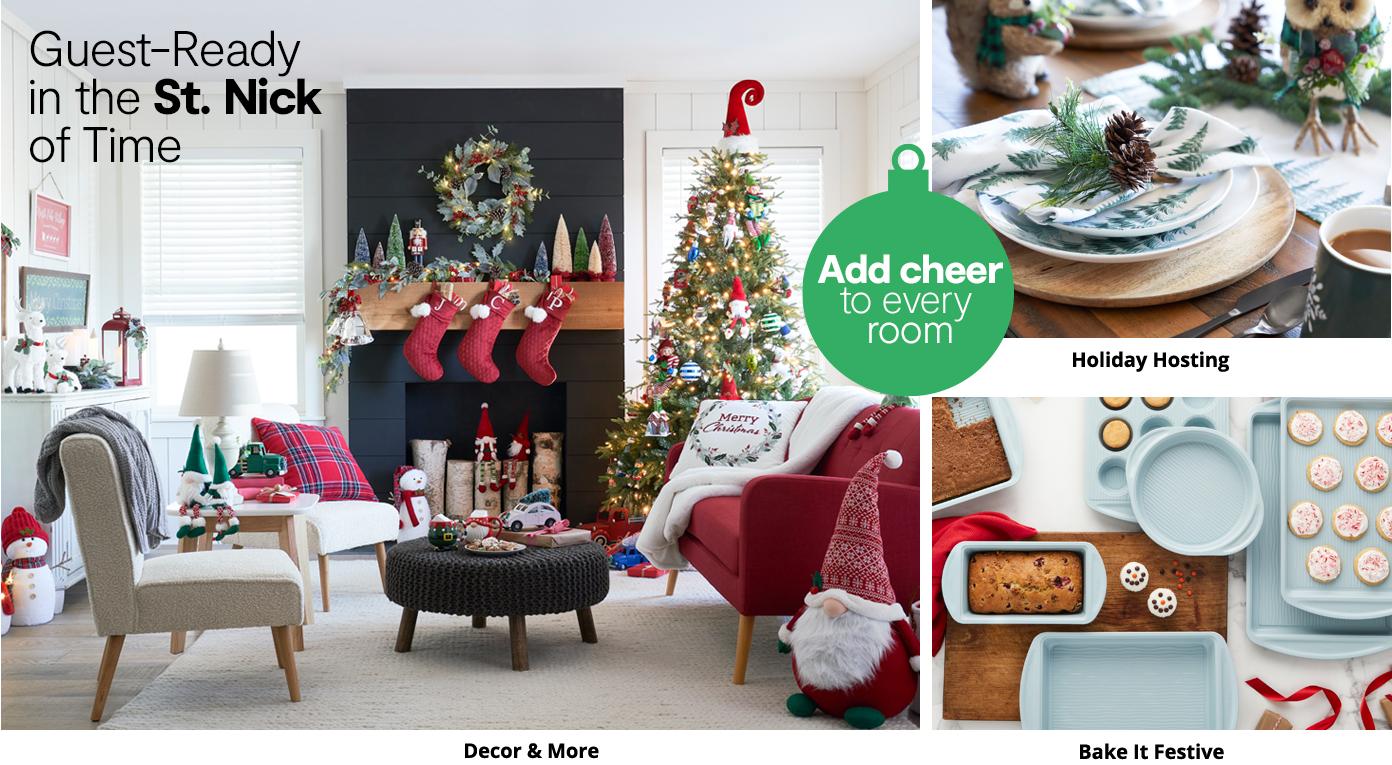 *Place an order on JCP.com 2 hours prior to store closing to get your order today. Orders are typically ready within 2 hours.

**Excluded from coupons.
Shop Affordable Christmas Gifts at JCPenney
Gift-giving occasions happen all the time! From birthdays to holidays you can always find the perfect gift at JCPenney. Discover thoughtful tokens of appreciation and meaningful Christmas gifts for every member of your family. JCPenney can help you find a suitable gift for every family member and friend so don't worry about it; we have something for everyone. We carry matching family sweaters, novelty gifts, toys, and so much more at unbelievably great prices. And if you're on a budget, check out our gifts by price point – gifts under $15, gifts under $25, and gifts under $35 – to find that perfect gift without breaking the bank.
Unique Gift Ideas for Everyone
Looking for gift ideas? You can't go wrong with some new clothes! Shop men's and women's activewear for your loved ones who are determined to start working out after the holidays. We also have a great collection of stocking stuffers if you just need some smaller gifts for your family and friends, including Bluetooth headphones, wallets, shaving kits, and JCP Beauty makeup. Also, nothing says "I love you" quite like sparkling jewelry. Find a statement piece or browse our collection of fine jewelry made with gold, silver, and colorful gemstones. Personalized or birthstone jewelry is also a unique and thoughtful gift if you're wanting to give something a little more special.
Not sure what to get for the kiddos? Disney toys are almost always a winner. Choose from a wide collection of plushes, dolls, action figures, and dress up clothes featuring their favorite Disney characters. We also have a great assortment of educational toys and games for both big and little kids from top brands like Fisher-Price and Discover, and you'll find some of the best LEGO sets featuring characters and scenes from Minecraft, Harry Potter, Star Wars, Marvel, and more.
Shop holiday gifts at JCPenney and save more online. Free shipping and curbside pickup available!