Curtain Buying Guide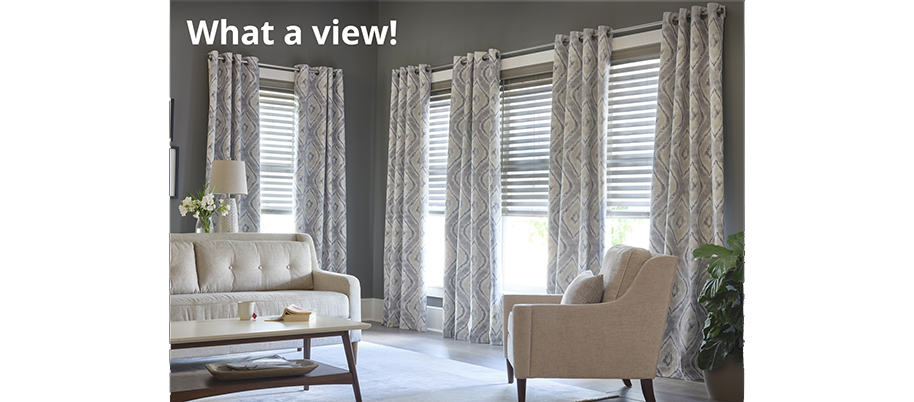 Dreamy drapes, at any length
To gauge the correct curtain length, you will need to consider the particular room and windows within that space. Then, decide on your desired look and feel.
Add WOW factor to your windows
Choose the length to fit your style!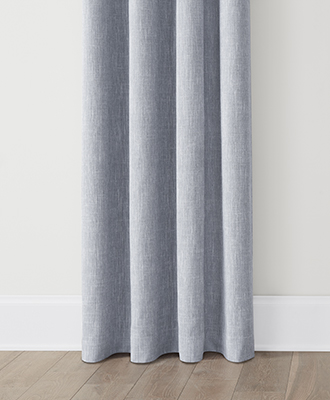 Touching: these drapes will touch the floor but do not break.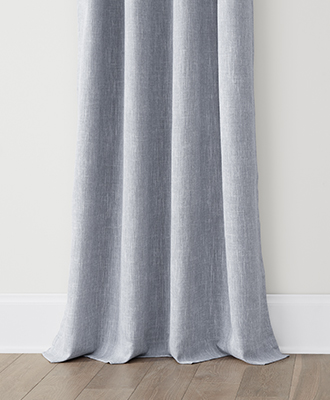 Breaking: these drapes break the floor and will be about 3" longer to create the look.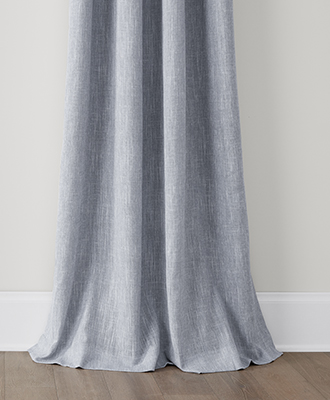 Sweeping: drapes sweep the floor by using up to 5" of longer length to create the look.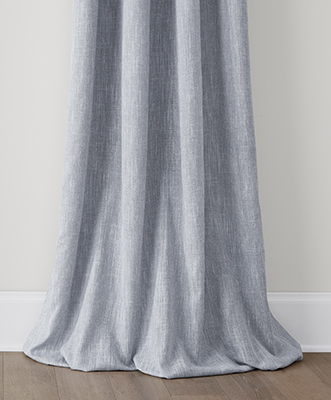 Puddling: Curtains puddle on the floor using up to 7" of extra length.
Top it off
A curtain's heading refers to how it's sewn at the top. It not only influences the look of your curtain, but also impacts how the curtain falls and stays together when you pull it open.
Let the sun shine or add some shade - find solutions for every room!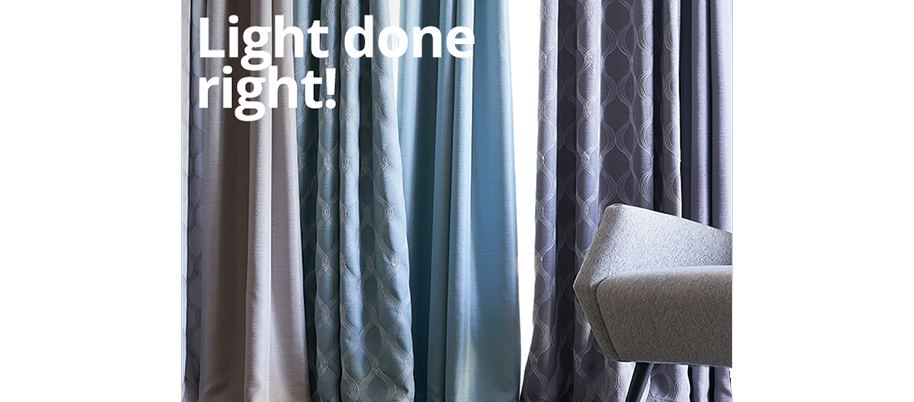 Light Filtration
The right window treatment can help strike a balance between full natural light and total blackout. Light Filtration, also known as Opacity, refers to how well the curtains filter sunlight.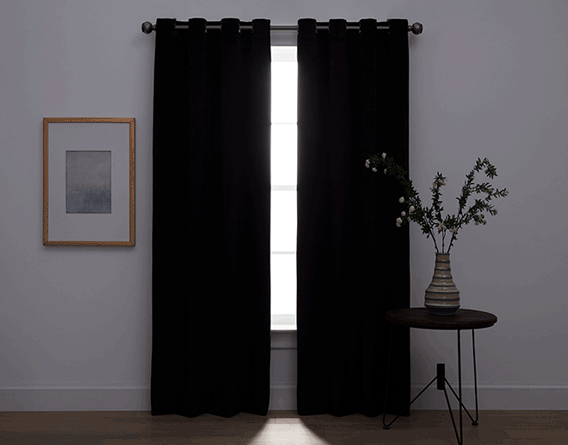 Blackout Curtains
As the name suggests, blackout curtains block 98%+ of the sunlight. This feature makes them a popular choice for light-sensitive sleepers who prefer minimal light in their bedrooms to assure uninterrupted peaceful sleep. Blackout curtains are also ideal candidates for baby nurseries, theater or media rooms, or any other place in the house where you want to keep light intrusion to a minimum. The curtains are usually made of heavier fabrics that are tightly interwoven and often have additional lining to ensure maximum light blockage.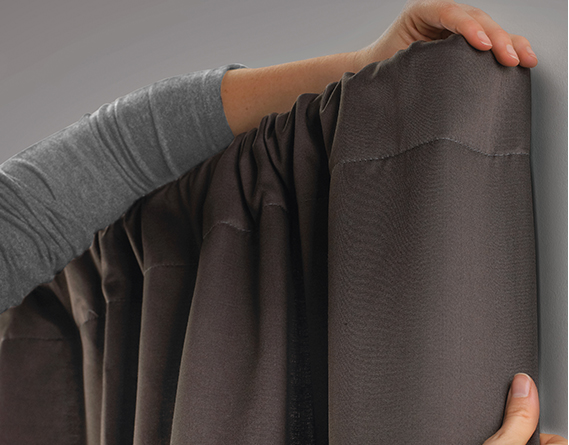 Tips to maximize Blackout:
• Hang your curtain closer to the ceiling and make sure it extends 6" past the trim.
• Consider buying longer panels than normal to block ambient top/bottom light.
• Use a curved blackout rod - it's specifically designed to curve around your window frame.
• Consider a longer rod to hang a full 6-12" to the left and right of the trim to block even more light.
• Consider buying a rod-pocket curtain to maximize light blockage (versus grommet or clip ring which may allow light to bleed through).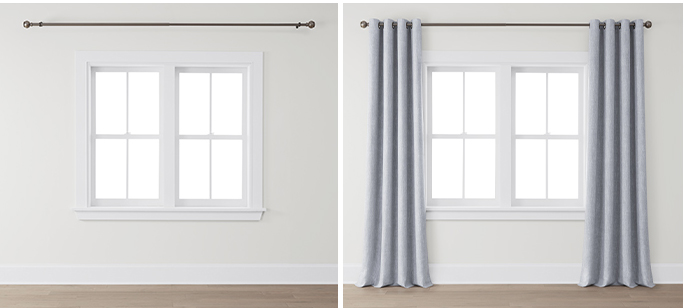 DO:
Do hang the rod higher and wider than the actual window trim.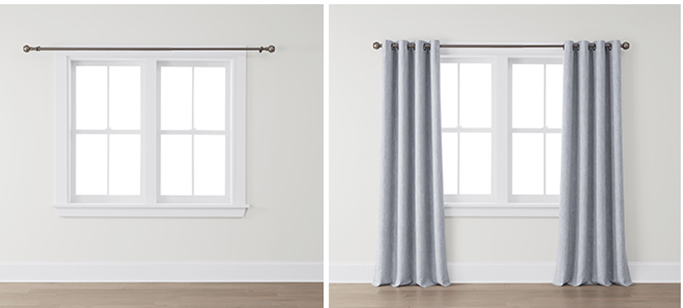 DON'T:
Don't hang the curtain hardware too close to the trim and too low.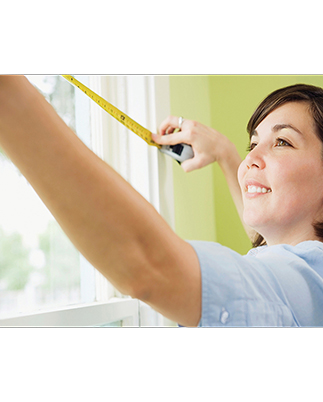 How to measure
Learn how to properly measure your windows by width and lengths so you can find your best curtain option. Be sure to use a metal tape measure and round to the nearest 1/8" and list width first and length second (50" x 84" = 50" wide x 84" long).
Measuring Width (measuring the inside mount)
Measure window width (include any casing or molding)
Include at least an additional 4" per side.
Multiply by 2 or 3 for fullness (depending on fabric).
Measurement is total width needed.
Measuring Length (measuring the inside mount)
Start at least 4" from the top of the window.
Measure from where the rod will be installed to where the window covering will end.
If you're thinking about purchasing blackout curtains, please review our tips.
Choose the length to fit your style!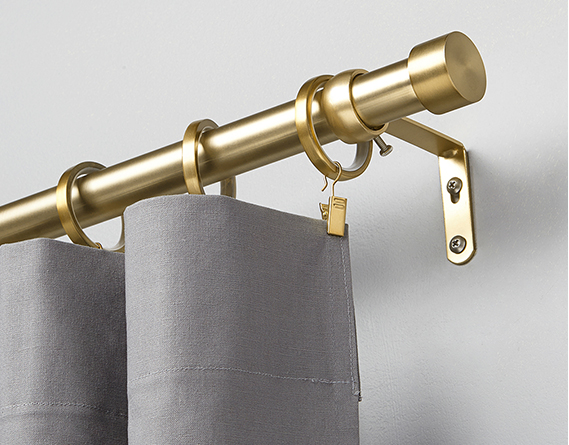 Curtain Hardware tips
Curtain hardware can go from very simple to very ornate and add style to your curtains. Checkout our hardware guide to fit the best style and material for your window.